While we've had an exceptionally long winter and a very cool early spring, the temperature finally broke 50 degrees at the end of March. That welcome weather allowed us to escape the confines of the indoors and play in the grass.
The girls were EXTREMELY happy to get some fresh air and the parents were equally as happy to let them burn off some of the energy reserves they've been building up over the last several months. We took them for a walk, hit up the swings, and showed off at the slides.
While they all liked being outside, Maddy seemed to enjoy it the most, or at least that's what her face was telling me. Look for yourself.
Izzy was having an equally enjoyable afteroon.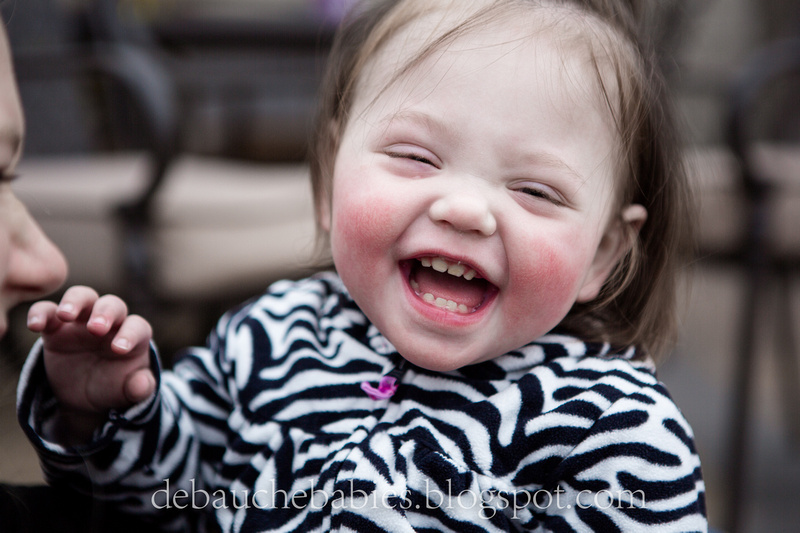 Sophie and Maddy, exploring the patio furniture (crazy that they're big enough to climb up on the chairs)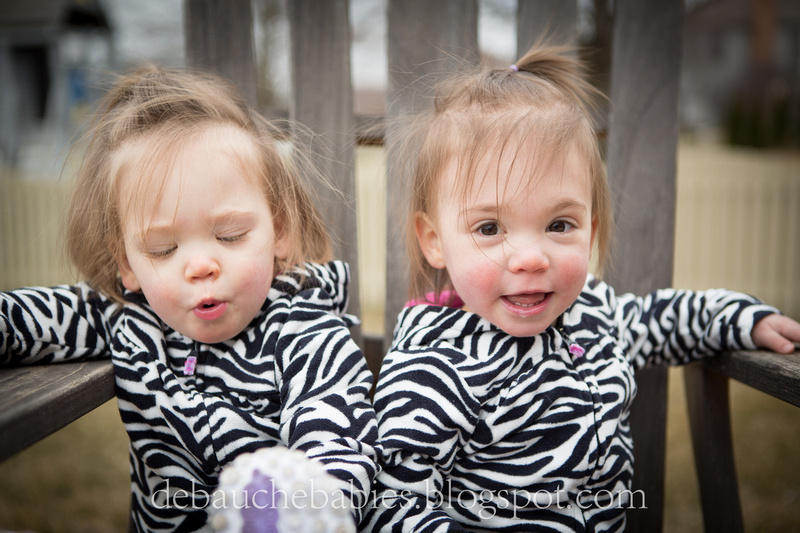 Sophie's exploring her facial expressions
We definitely need a fence before this girl runs right out of the backyard
Maddy and her elf shoes
Sophie has quite the personality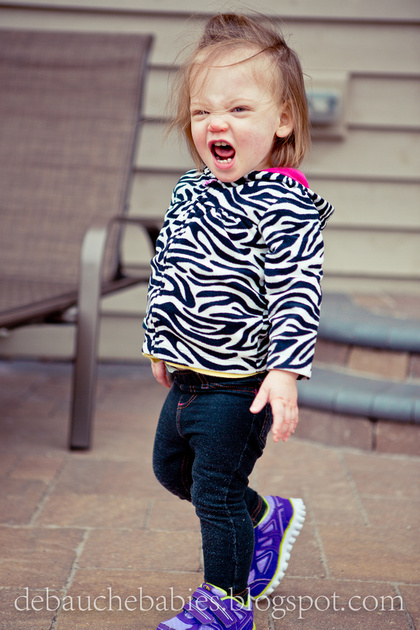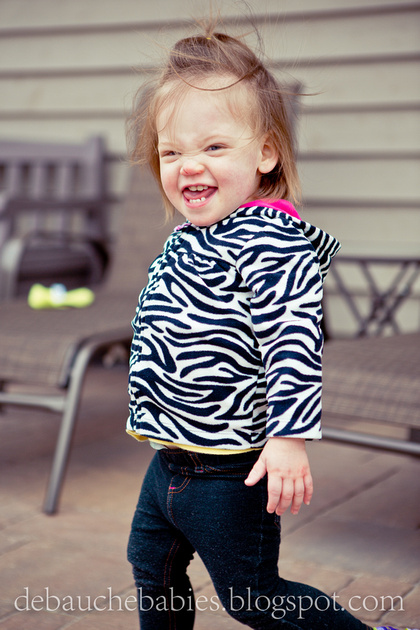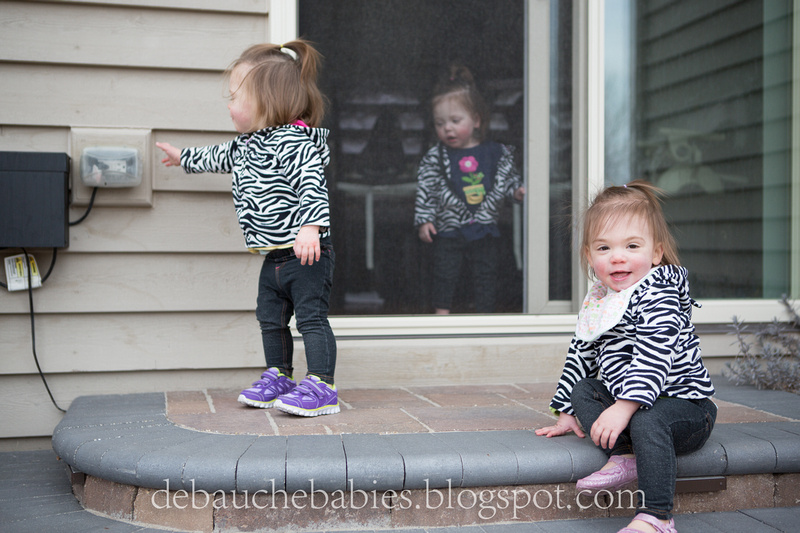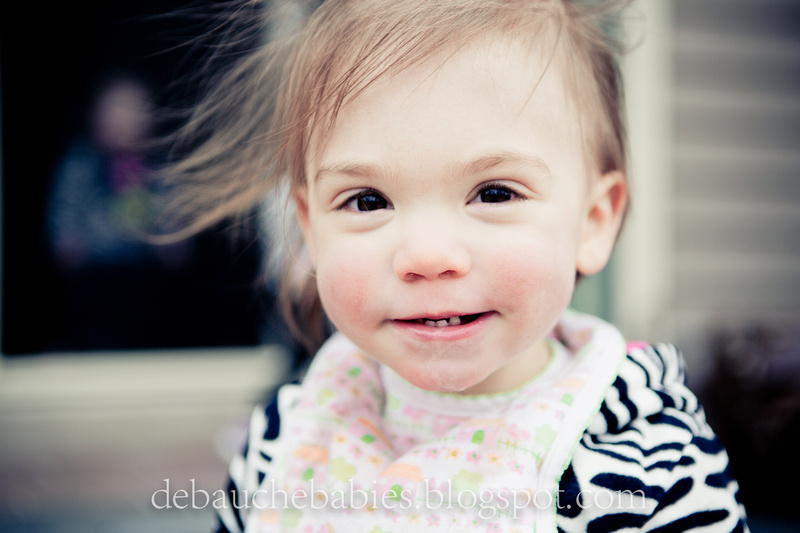 Sophie, trying to keep Izzy locked inside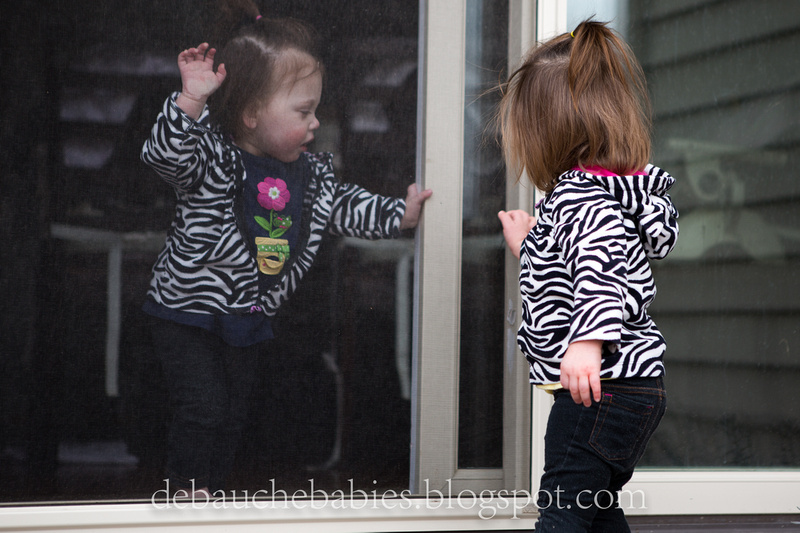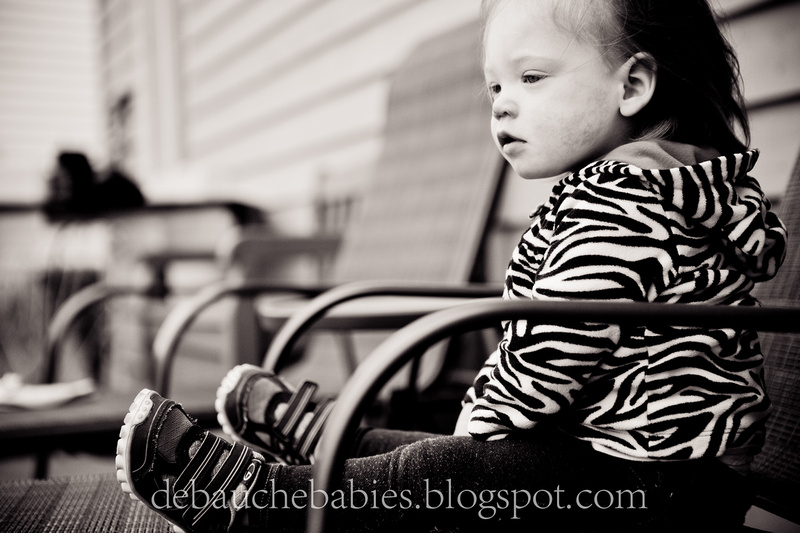 Sophie, mimicking her parents as she attempts to clean the patio furniture
Izzy, waving her finger and singing "No more monkeys jumping on the bed"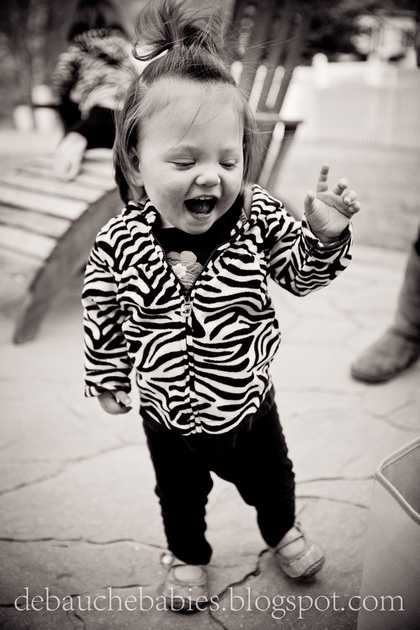 While not a regular in our blog posts, we couldn't make it through many of the days without Corrine. Corrine has been helping us with the girls since late last summer. She loves the girls and helps us keep our sanity :)