As
the girls continue to grow, we're doing our best to make sure they get the opportunity to experience all sorts of new sensations. While I'm not a huge fan of the aftermath of giving the girls a tray-full of yogurt, it sure does make for some great photo opportunities. Plus, the girls seriously had a blast. The yogurt on the other hand, well, not so much. Of course, we're always hoping that one day, Izzy will get a taste in her mouth that she just can't resist. So far, yogurt isn't it.
For the most part, it was a great way to waste 20 minutes of time and introduce them to finger-painting at the same time!
"Really dad? Now is the time you choose to take today's picture?"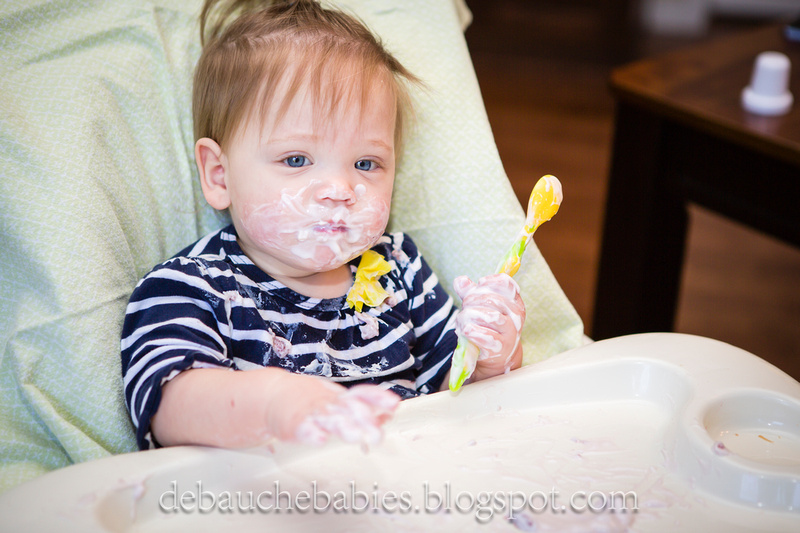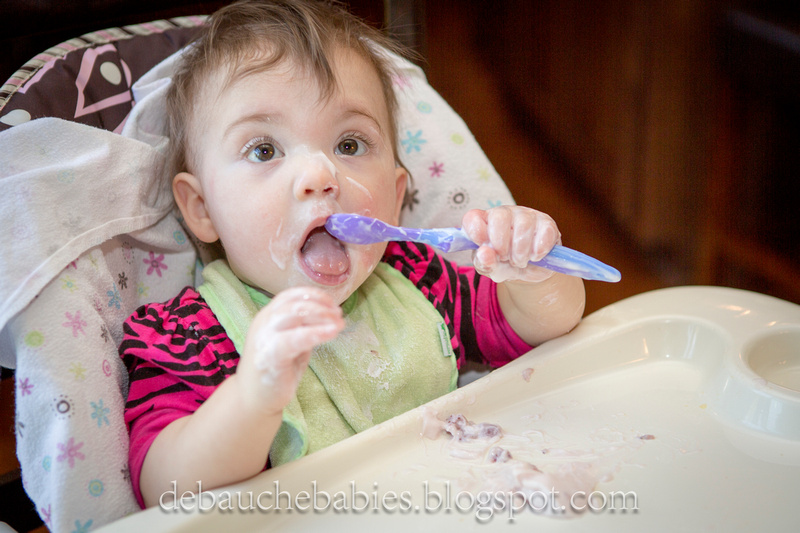 Sophie, thinking that the spoon was part of the meal
Maddy, lifting her head up just long enough to show dad her big brown eyes
"Just wait until clean-up time when you discover all of the yogurt in my seat."
Izzy, flashing me a smile even though she was still trying to figure out whether she can deal with the yogurt