Just a year later, this Christmas was already worlds apart from Christmas 2011. A year ago, Izzy had just come home from the NICU five days earlier and we were still getting up every four hours for feedings.
This year, the girls gave us the best present they could possibly give--they let us sleep in until 7:00am. Seriously, no one made a peep. Something very un-baby-DeBauche-like. They were even pleasant at breakfast! It was a Christmas miracle!
Honestly, I think they're still a little too young to get it. I mean, I don't think they really understand much about the excitement of presents and the anticipation that accompanies waiting for Christmas morning. For those of you who are saying to yourself, "Isn't he forgetting about the TRUE meaning of Christmas?" I am not. My guess is that they'll understand and look forward to opening presents long before they understand what Christmas is really about. Don't worry, we'll get there. However, until they're old enough to get it, we're going to make sure that every Christmas morning is as fun as can be because, before we know it, they'll be big kids and we'll be longing for them to be small again, with all the excitement that being a little kid brings.
Meg, Sophie, Izzy, Maddy, and I all hope you had a wonderful and very merry Christmas!
Pre-present breakfast time
A bunch of babies who can't wait for the gates to the presents to open. Kind of reminds me of all the moms you see on videos, rushing to get in to the stores the mornings after Thanksgiving and Christmas.
My dad was with us for Christmas morning, so we had someone to take some photos of all of us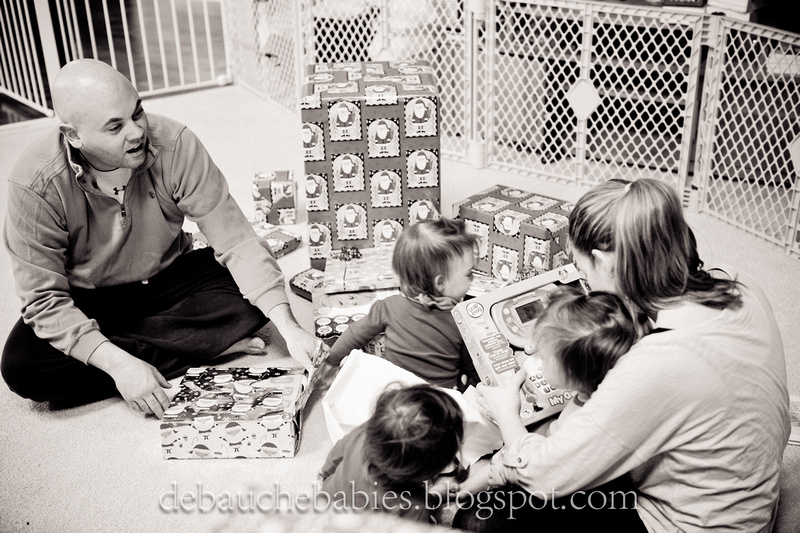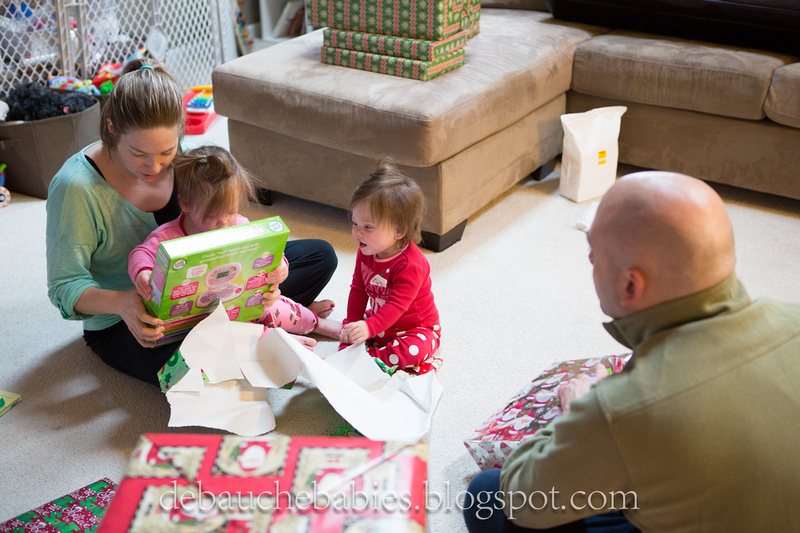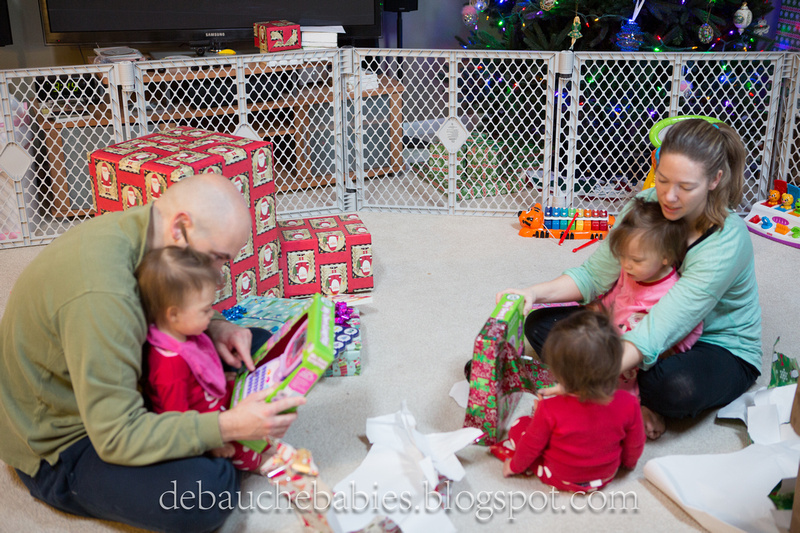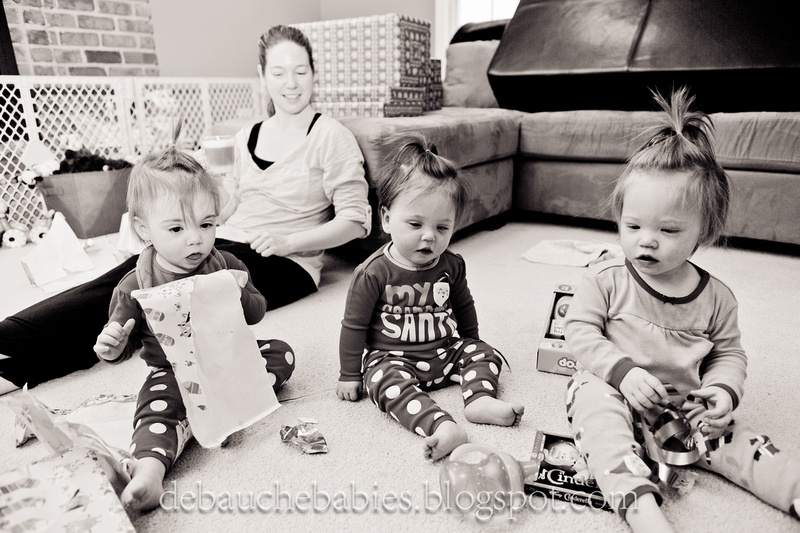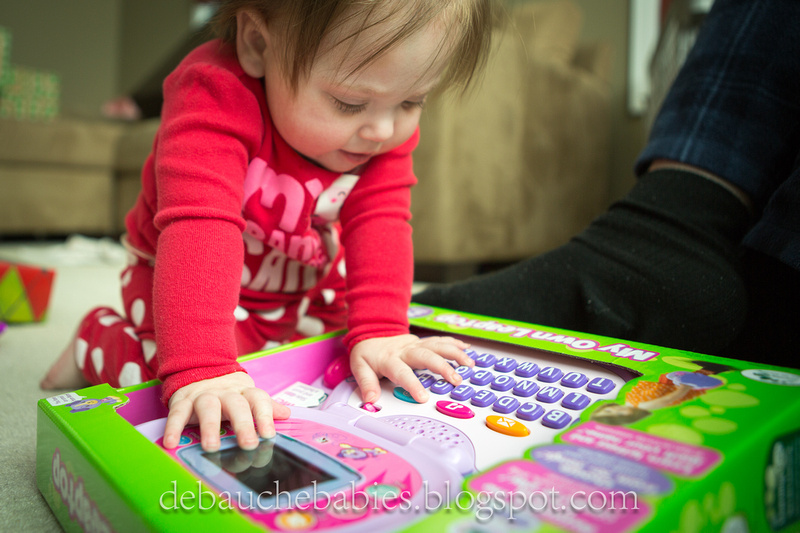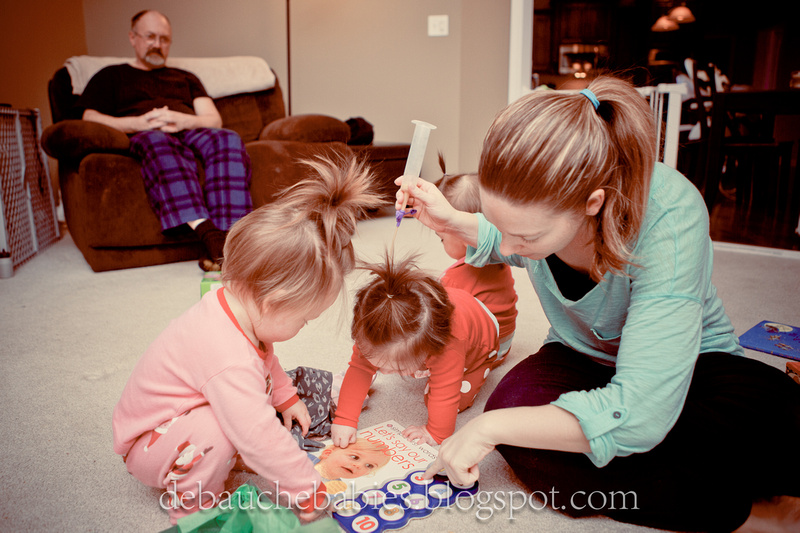 Miss Maddy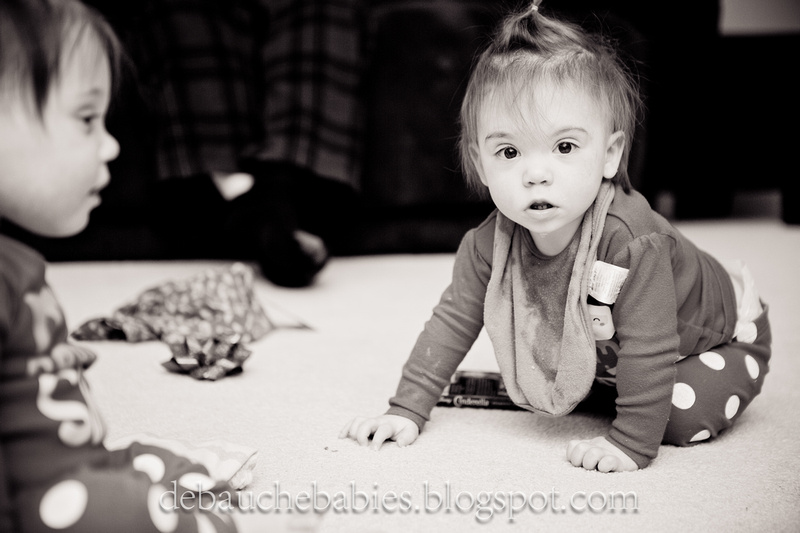 Izzy, thoroughly enjoying her wrapping paper
Maddy and Grandpa Mike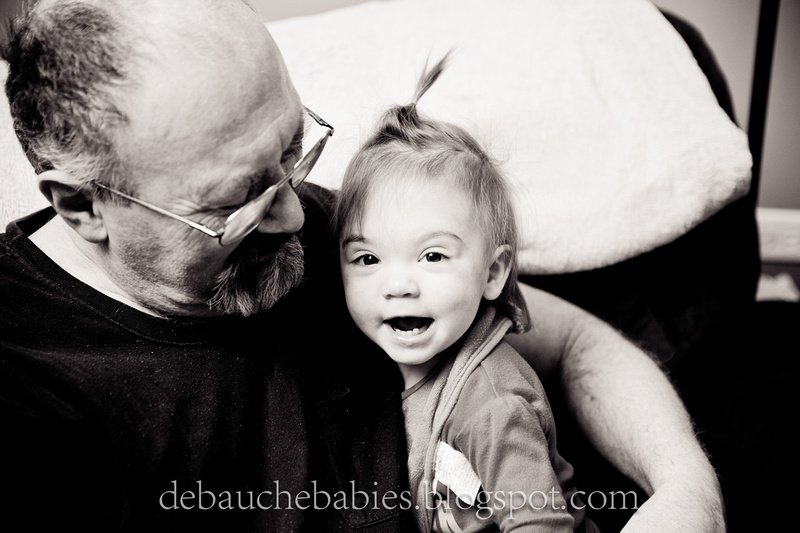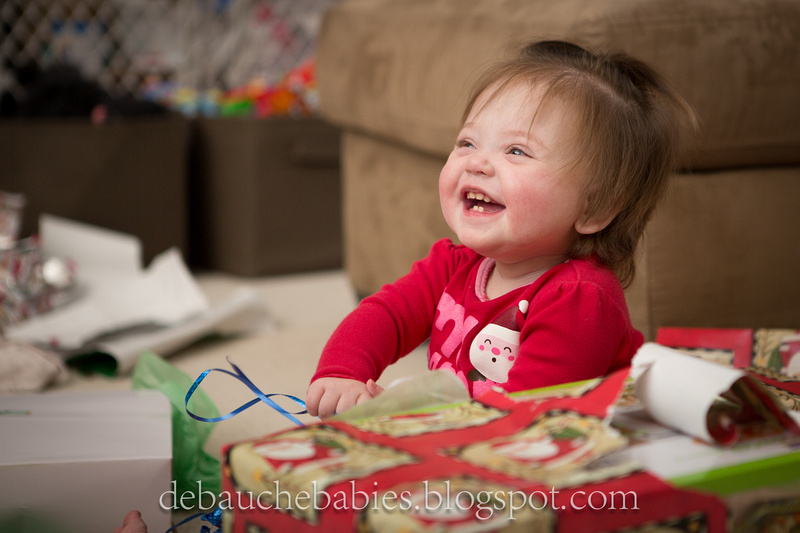 Izzy, learning her numbers
Maddy, getting her feet rubbed by mom
Sophie, out of control in the family room. Just look at how she tossed that ottoman on to the couch without even breaking a sweat!
My Christmas wish is that I hope this is the last Christmas where we have any pictures of needing to feed with the G tube
My beautiful wife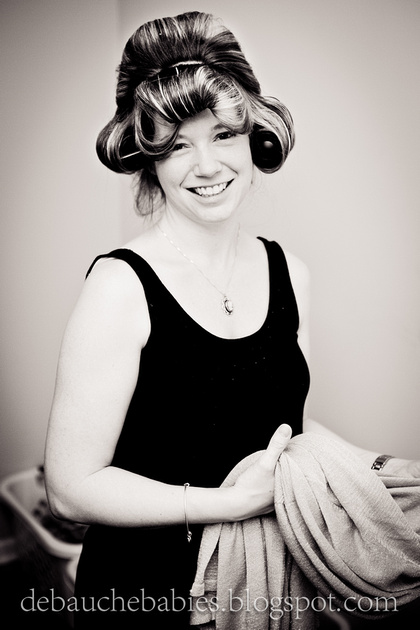 It looked like a clip from the "The Birds" in our back yard
Izzy and Shallee
The fam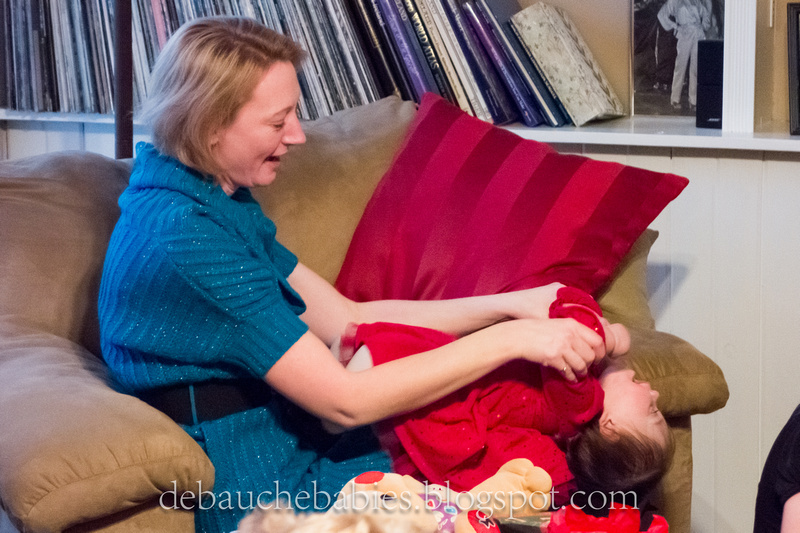 Ania
A very excited Shallee!
Maddy, tasting her way through the presents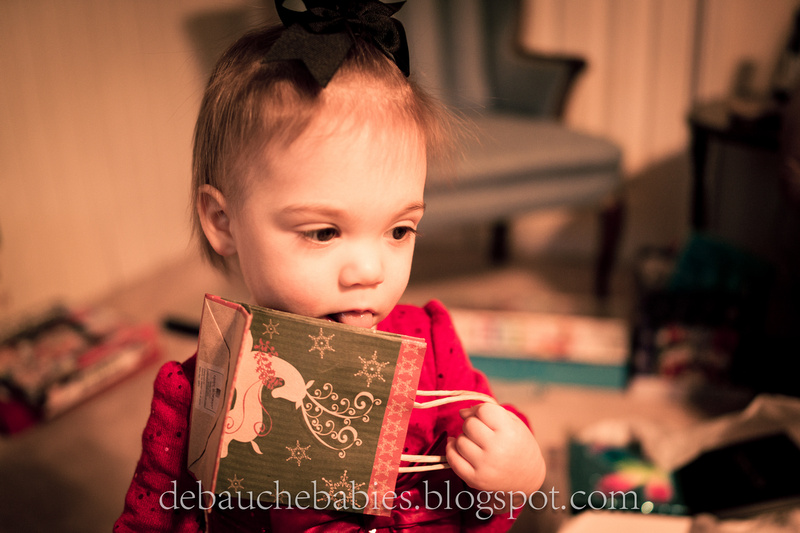 Setting up a gate with a stepping bar really defeats the purpose
Good 'ole Sophie One-Shoe
Meg, Izzy, Sophie, and Kelly
Maddy
Look at those long eyelashes
!
The Smith family - Steve, Kaden, Keegan, and Kelly
I wanted to get at least one picture of all three girls in their Christmas dresses, though at this point in the day, they were being extremely uncooperative