Well, we did it. We made it through a year's worth of holidays relatively unscathed. Halloween was filled with a lot of sleep and no ghouls. Thanksgiving helped add to everyone's waistline. Christmas delivered our Izzy home to us. Valentine's day was, well, another Valentine's day. St. Patrick's day made the girls excited about the color green and dad about beer. Easter gave them a taste of the egg hunts and chocolate bunnies (dark chocolate bunnies if I have anything to say about it) to come. Memorial Day provided Sophie with the opportunity to learn how to remove a dvd from the PS3. And this year's Fourth of July celebration taught us all that our babies, especially Izzy, aren't huge fans of 100 degree heat (neither is their dad by the way).
U.S.A. (aka T.R.O.U.B.L.E.)
If I'm ahead of the game, Fourth of July week can be slightly more relaxing than the normal work week, so I've been able to spend a ton of time with the girls and help out Meg more than she probably expected. That's the "two birds with one stone" approach to being a husband!
Last year at this time, the weather was definitely way cooler and we were counting up the weeks as Meg passed each weekly milestone with keeping those girls inside the oven. I had to go back and look at a couple of the photos just to see if she was as beautiful as I remembered, and as I thought, she was. For the record, I never doubted it.
This year, our party of five decided to venture out to same country club to watch fireworks, fully knowing that we had no intention of staying remotely long enough to watch the fireworks even being set up. Schedules are schedules and are gold in this house!
The scalding hot weather caught us by surprise and our specially-chosen holiday outfits were just a tad too warm to wear. So, we improvised. We made our own outfits. The only clothing that was reasonable for these girls, besides their birthday suits, were some white onesies. Meg suggested that we decorated them and shared her idea. Then, I took it and did the exact opposite. Well, not exactly. I just took a much more thorough approach to the design. For those who know Meg and me well, this will come as no surprise. Take a look for yourselves.
Meg's sketch
She scribbled on a piece of paper and said, "you can draw lines straighter than I can so, just draw these on quickly." Ha! "Jeremy" and "project" in the same sentence as "quickly." I'm fairly confident those words have never been spoken before in all of history. What's funny is that she knows this about me, which is probably why she REALLY asked me to do it. You should see the way I used to cut the lawn--everything but actual scissors to make the grass even. My wrapped Christmas presents look like pieces of art. I can't just jot down some letters on their clothes. Below, is my approach and the final results.
Just a few millimeters more...
This photo even captures my furious measuring and marking abilities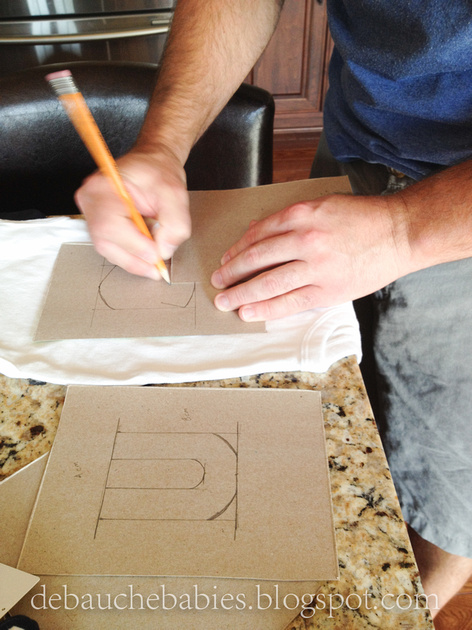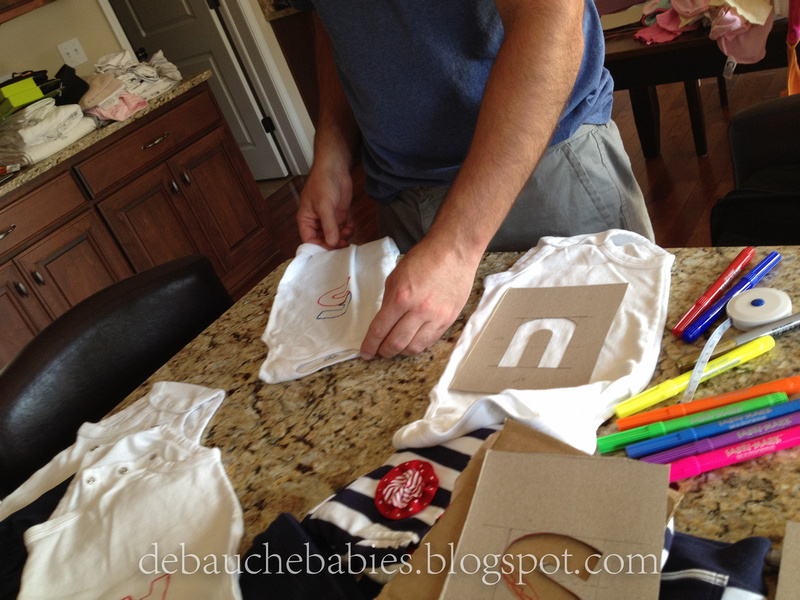 We all strive for perfection, do we not?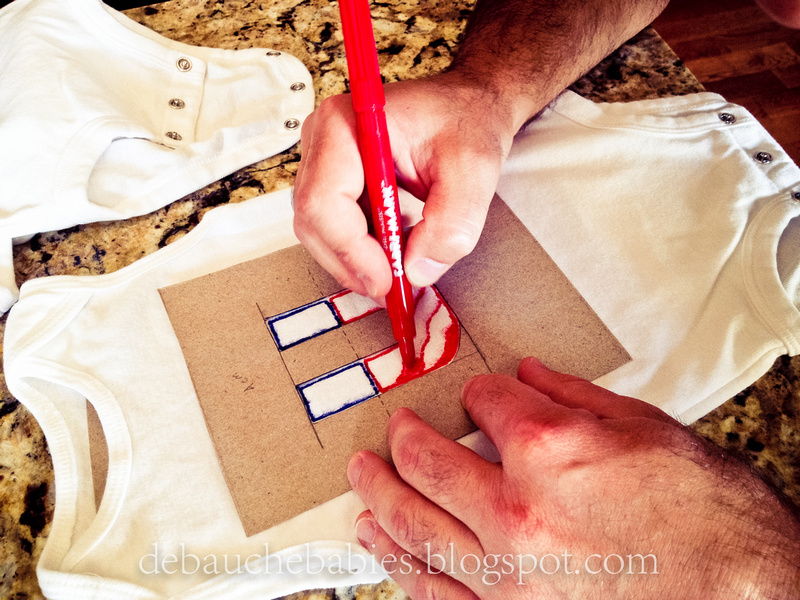 A Jeremy DeBauche original design
Not too shabby for short notice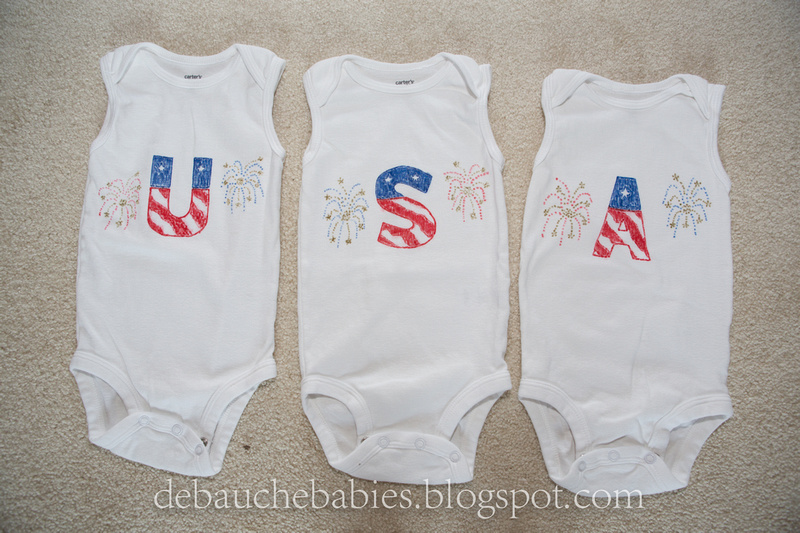 Surprisingly, we made it out of the house close to being on time. It never ceases to amaze me at the amount of time it takes to get these girls out the door, even when we plan and begin much earlier in the day.
We met up with Mary, Charlie, Kelly, Steve, and the kids. We decided to see if we could brave it in the shade, but Izzy's overheat alarm began screaming about 10 minutes in to that effort. Fortunately, we had purchased tickets for dinner inside the clubhouse, which provided a welcome escape from the oppressive heat. Everyone was happy, but mostly me and Izzy, who managed to escape away from the crowd and enjoy some cool moments together inside.
Izzy and me just having a conversation
Sophie taking a break from her bottle. Who likes drinking milk in the heat anyway?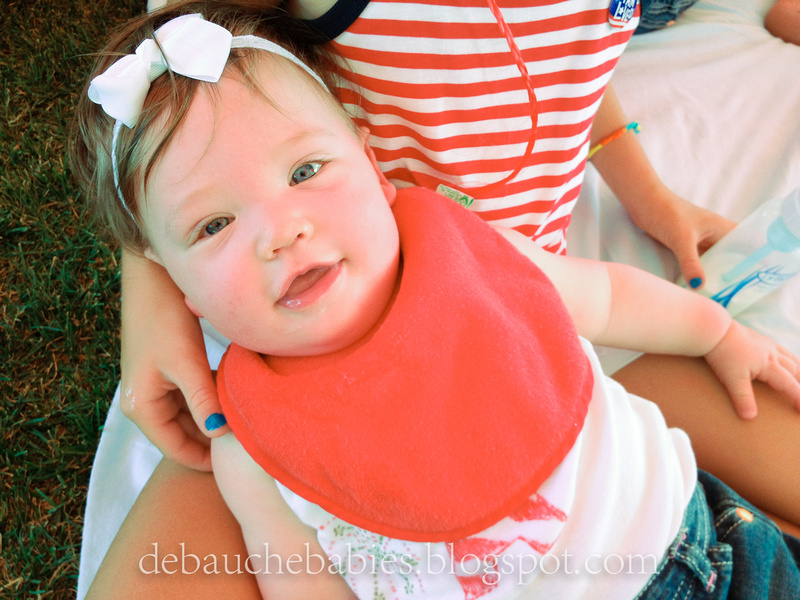 Maddy and Izzy rockin' it out in our new Foundations quad stroller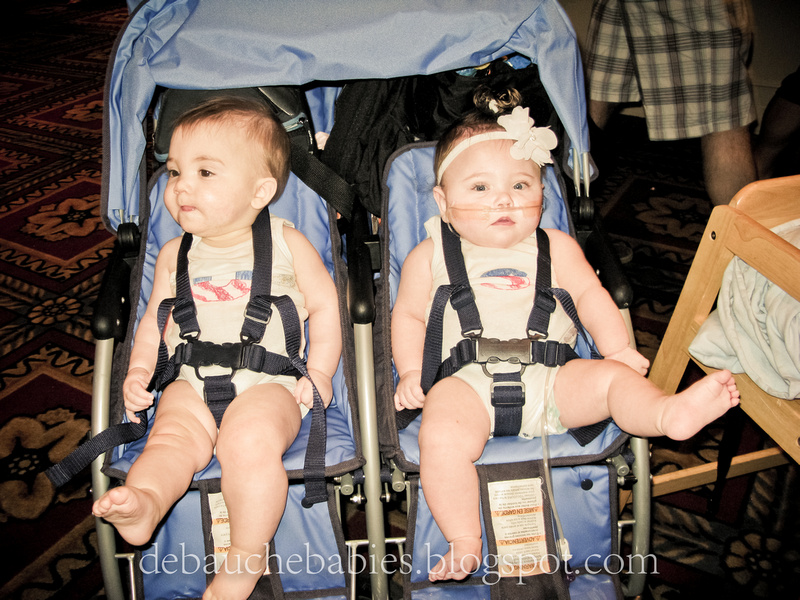 One BIG happy family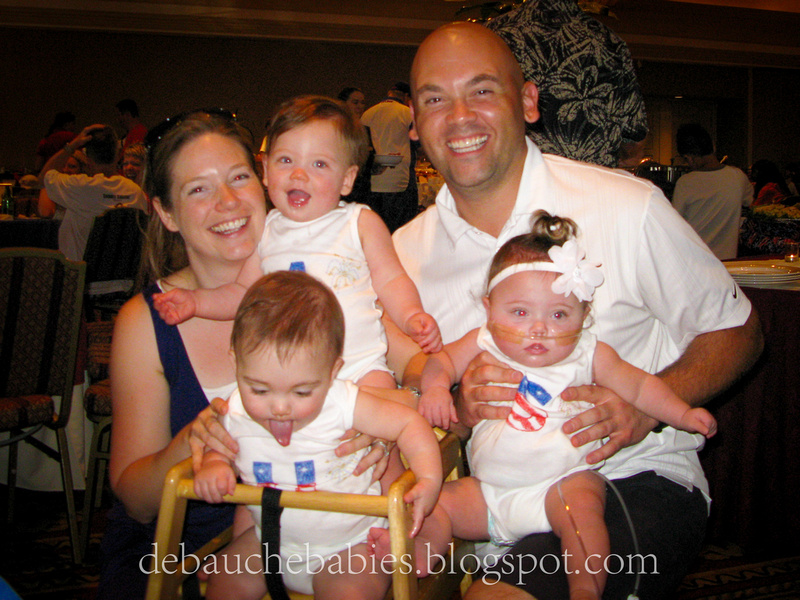 Need to be just a weeee bit taller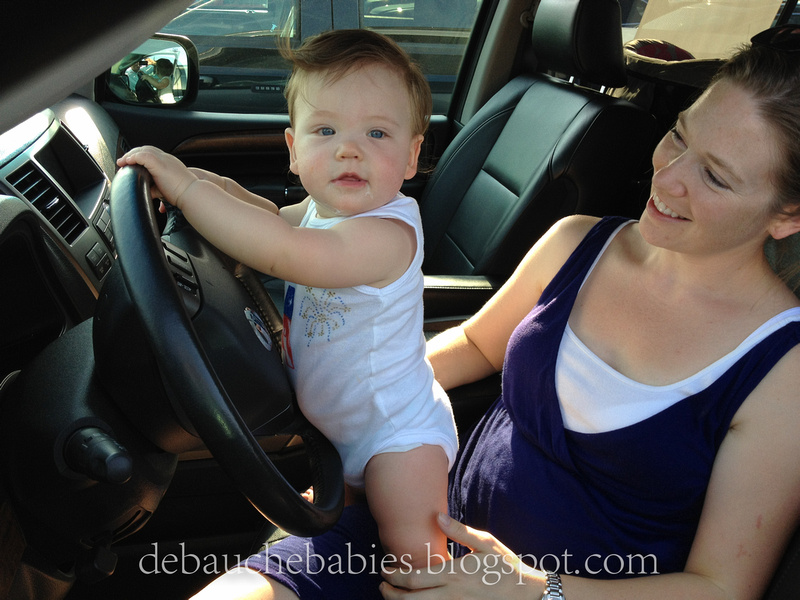 Sophie was already dreaming about her 16th birthday. "C'mon mom and dad, lemme drive just for a minute. Please!"
Almost everyone was down for the count
I've been determined to not enlist the services of a professional photographer, mostly because I enjoy the photographic process and I'm proud to be putting in the effort for memories with our girls. However, I think the girls are going to look back and wonder where their father was and why he was never in any photos. Also, it would be nice, for once, to see our girls (and us) through someone else's camera. We pretty much breezed through their nine months photos so, I figured we'd better get some in at 10 months before a year sneaked up on us. This is what we ended up with.
One of my princesses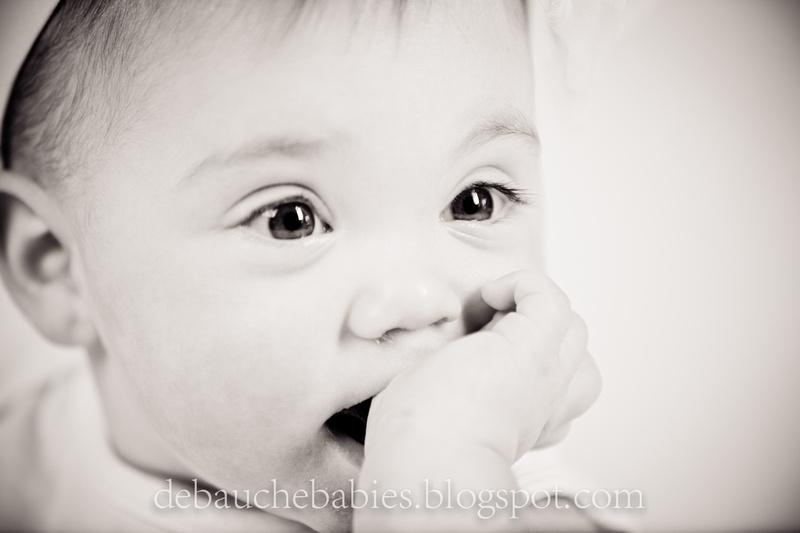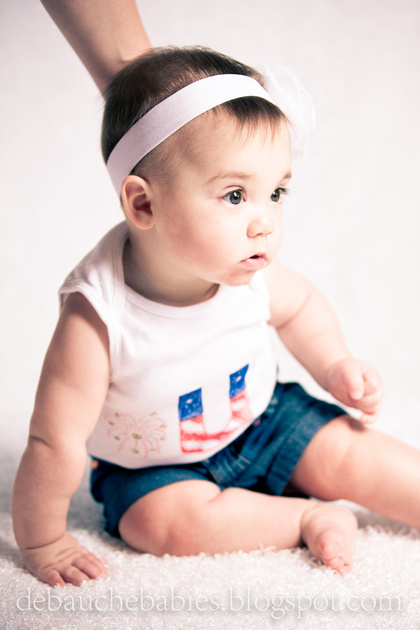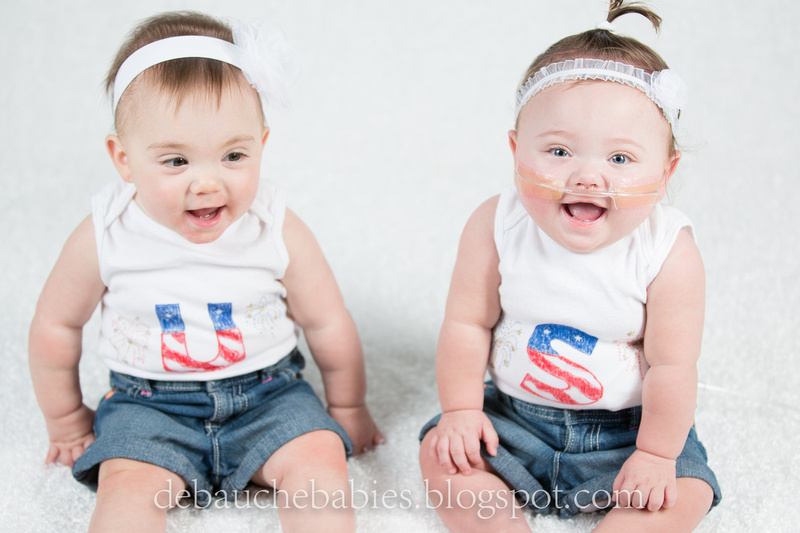 Buds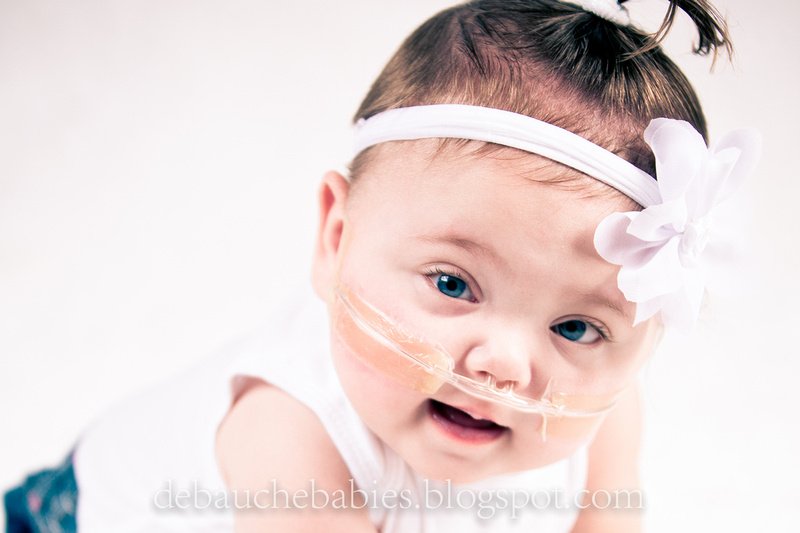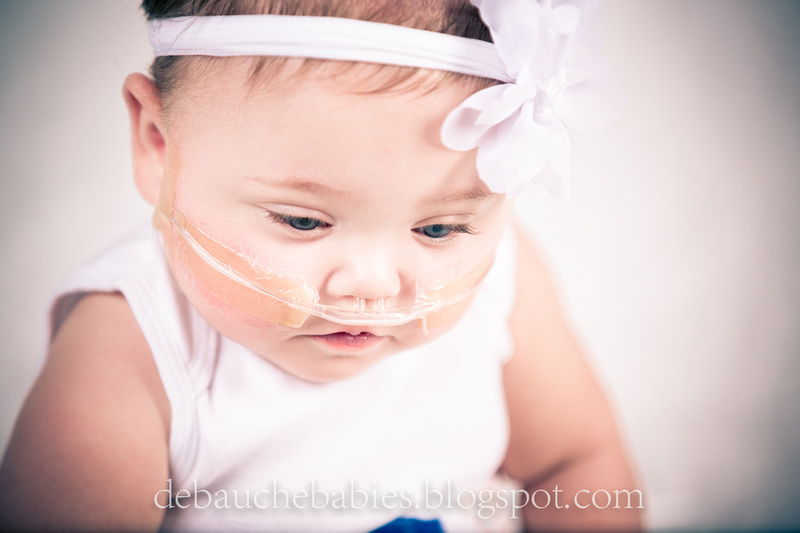 Soooo happy!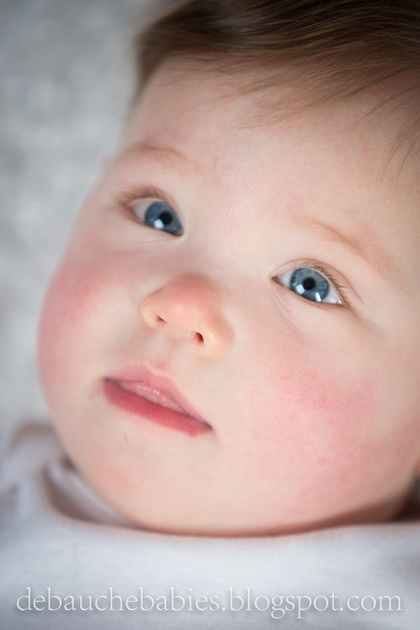 This one sits still for about .5 seconds on average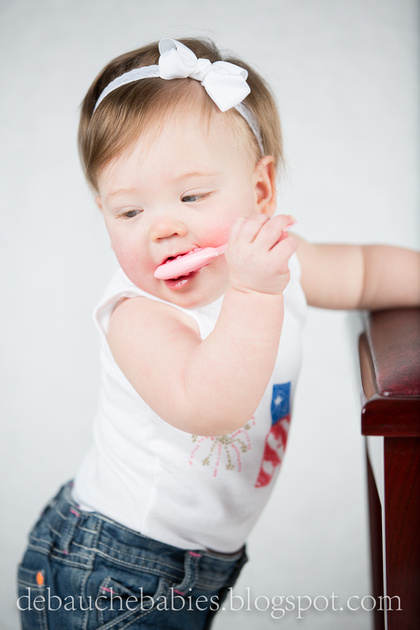 For your viewing pleasure, I've decided to include some "behind the scenes" photos, as well as some of the outtakes. This is how we make the magic happen ;)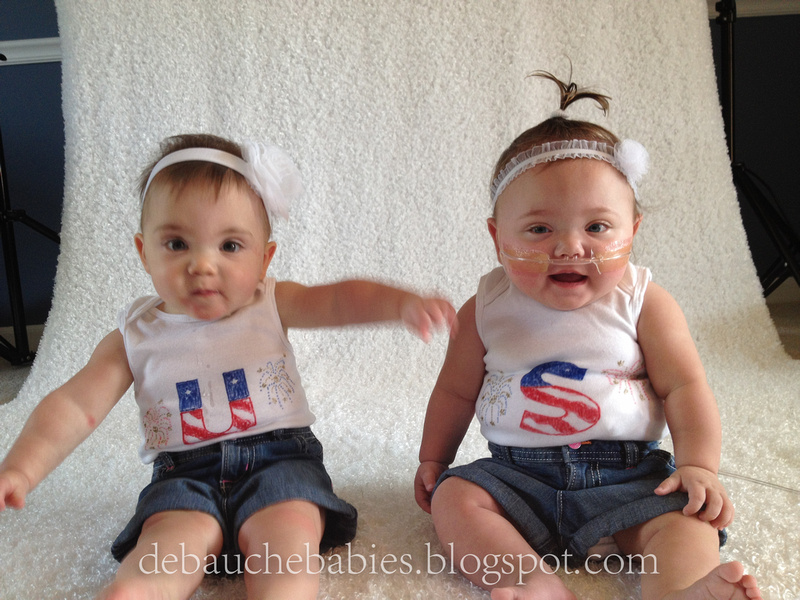 We decided to mix things up this time and created an obstacle course for dad
Did I mention they were moving obstacles
?
It takes work to look this good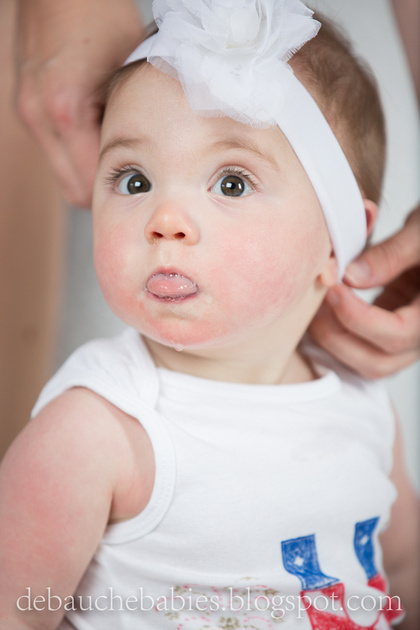 Our "dining" room
As my father so aptly pointed out, she looks like the cat who swallowed the canary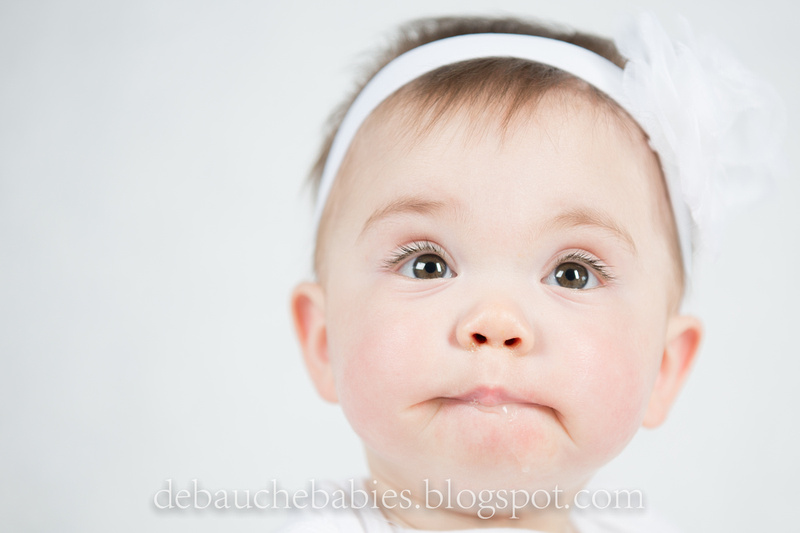 "Just a little to the right. Perfect."
This one requires constant distraction/re-direction
The next dozen or so photos capture my attempt to get a photo of all of my girls. Who says they all have to be looking at the camera? (no one I hope, as that's never gonna happen)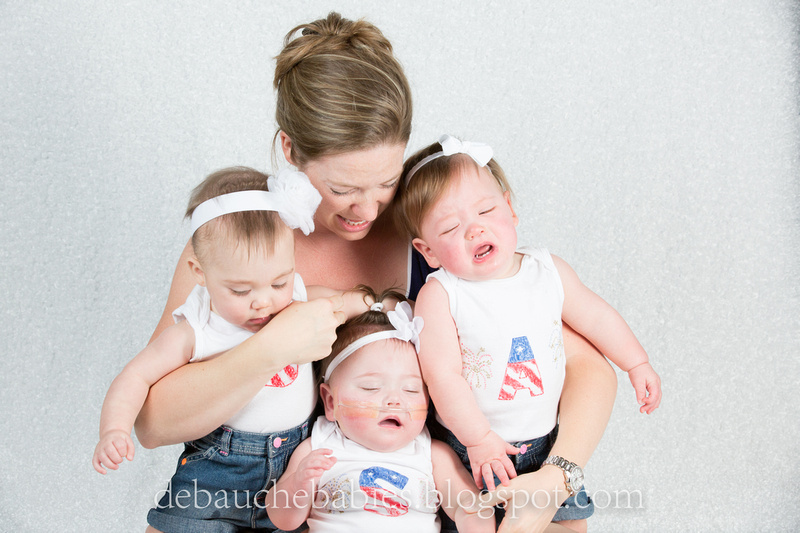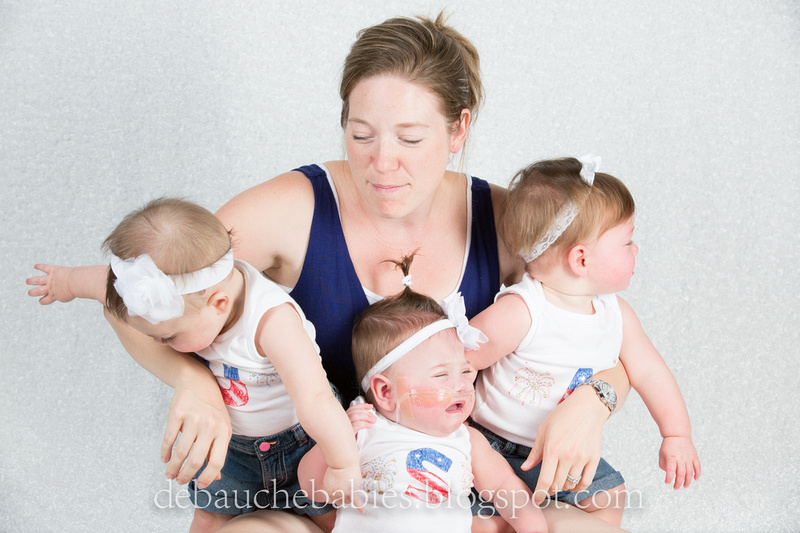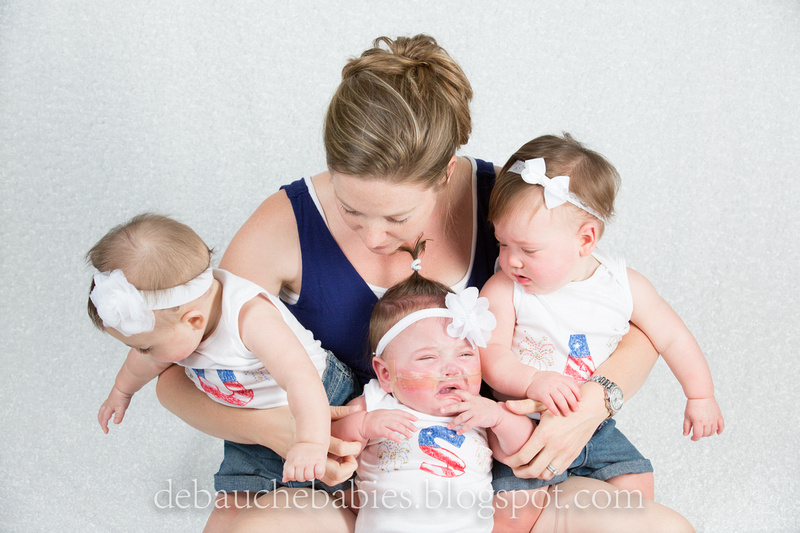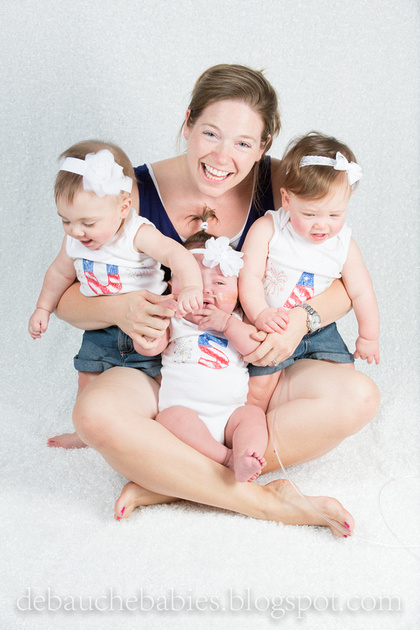 And.....that's a wrap!