Saturday marked the end of this season's
Monkeys in Motion
class--a place to where we could escape on Saturday mornings and where the girls could run around like crazy and tire themselves out. You could always count on at least one other kid showing up with a runny nose, just waiting for your kids to go play on the toy that he just sneezed all over. I will miss that.
What do we do now? There's always Cafe N Play. We'll see. Honestly, we're not too worried. We'll have guests in town every weekend from this past one to the second weekend in January. At that time, a new Monkeys in Motion class will begin and there will be new germs to discover. The girls can't wait!
Sadly, we've been away for over a month. Not away from our home or our lives, but from the blogosphere. It's not that I haven't been wanting to write. In fact, I have a month's worth of photos to share. We've just been busy. Busier than I think our family has ever been.
It all started with that damn RSV again. It hit the girls during the second week of November. Then, on a much more serious and sad note, Meg's mom, Sharon passed away. I have an entire blog post that I'll be writing in hopes of celebrating her life. I want to make sure that when my girls read these posts later, they'll at least get a glimpse of who their grandmother was and have photos to help fill the enormous void that Sharon's passing will inevitably be creating. Thanksgiving crept up on us as soon as we returned from Erie. Then I had a big proposal due at work.
Like I said, there are a ton of photos and I'm going to make every effort possible to get caught up this week with older posts. So, get your popcorn ready and pull up a chair. Cute pictures await you!
Izzy, deciding that being in the middle of the tube is much more fun than climbing out on either end.
Sophie, scoping out the room for the best play station!
Izzy, working up the courage to climb the stairs
Sophie, telling me with her eyes, "Hey dad! We need one of these trampolines at home!"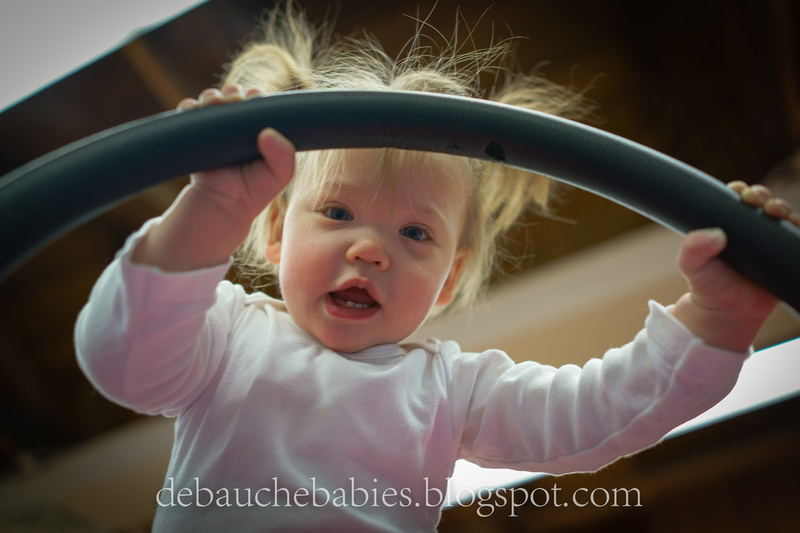 Izzy, being entertained by the other cutest lady in the room
Maddy, running to tackle dad (yes, she's walking pretty fast these days)
Talk about fast, Sophie can run circles around the other girls right now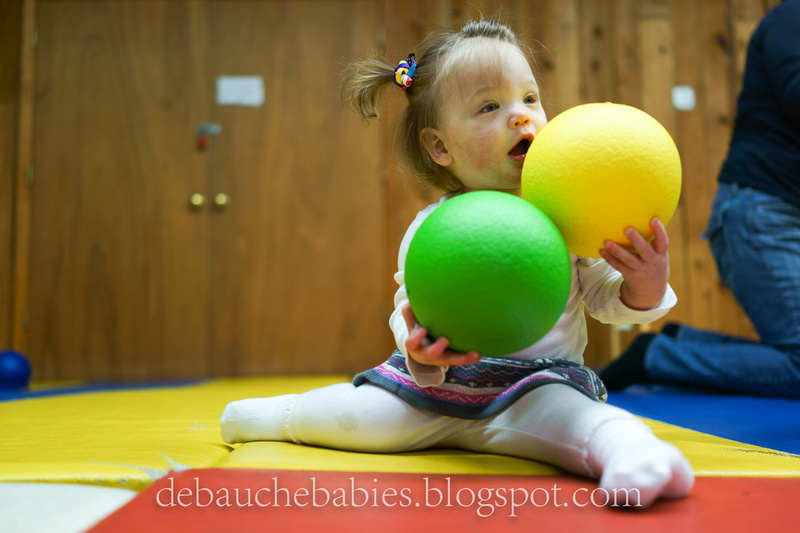 Izzy, getting a little help from mom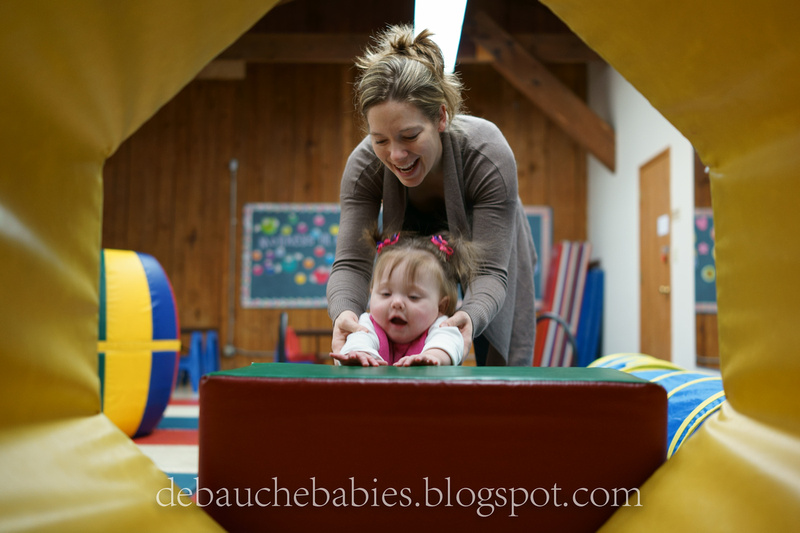 Sophie, yelling out her warning cry for all other kids who might be at the bottom of the slide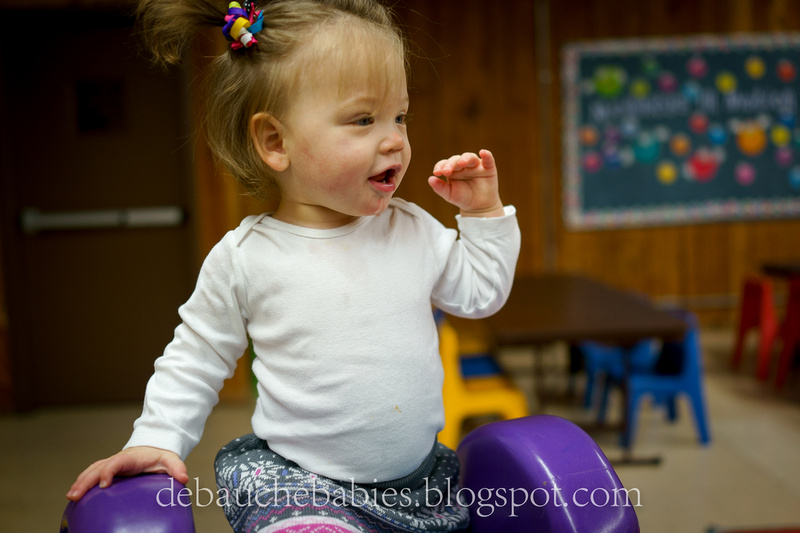 Sophie, getting ready to put some static in her hair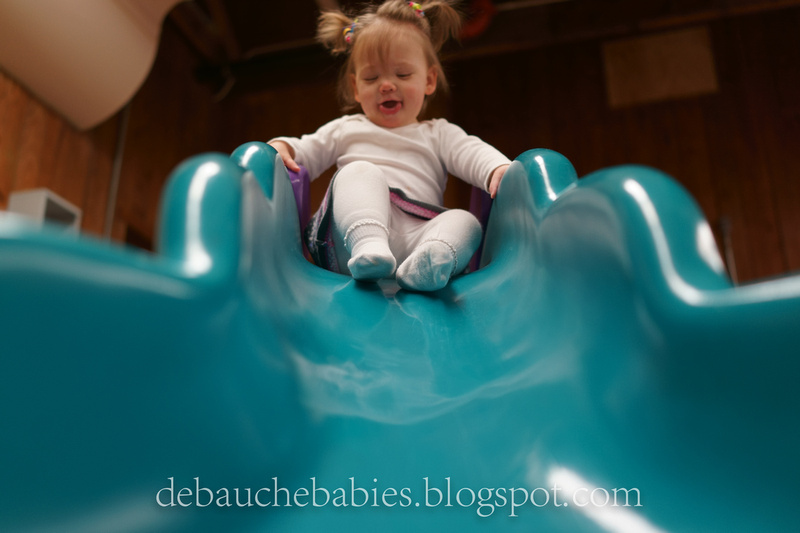 Maddy, doing her part in the germ sharing ritual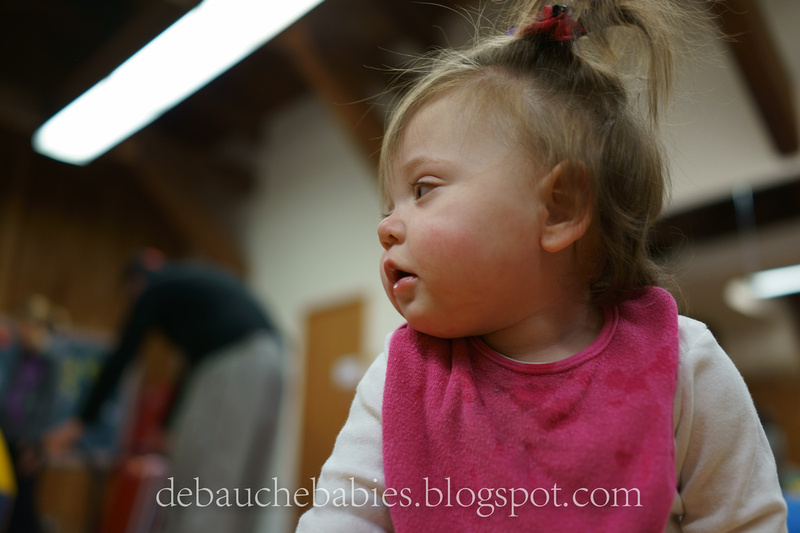 Maddy, getting ready for the fastest ride of her relatively short life. It's almost like National Lampoon's Christmas Vacation where they slick up their sleds with that cooking spray. This thing was fast!
Yes, that wet mark is my daughter's slobber, being left for the next unassuming toddler.