We just returned from a week-long vacation to the beach in Erie, PA. I'm going a little out of order with the postings, but I just finished with the photos from the Murray family reunion at the end of a very busy vacation week.
The Murray family that participated included Meg's maternal grandfather's siblings and their children. We had a little over 50 relatives show up, which was phenomenal. We knew most of the folks that were there, as many were Meg's aunts, uncles, and cousins. There were other second cousins and first cousins once removed.
I ended up being the event photographer (self-proclaimed obviously) and Meg spent all of her time with the girls which, unfortunately, left little time to mingle with lesser known relatives, which I sincerely regret. Truth be told, as comfortable as I am behind the camera, I still haven't fully learned to take advantage of the position it puts me in. Basically, I've become such a fan of candid shots, especially at family functions, that I never really try to pose everyone for the typical "point & shoot" type group photos, which allow whoever is taking the picture to speak with whomever's photo is being taken. As such, I missed out on some major opportunities to connect with distant relatives. We'll just add that to my personal development list.
It wasn't a complete loss however. We got to see everyone and I snagged a ton of great photos (again, self-proclaimed). The girls were surrounded by family, with everyone champing at the bit to hold and spend time with a girl. The Murray family loves themselves some triplets!
Sophie on her first swing ride (how cute is that wrinkled up nose!)
Izzy, just enjoying the moment
Meg, with her girls
Kristin and Todd son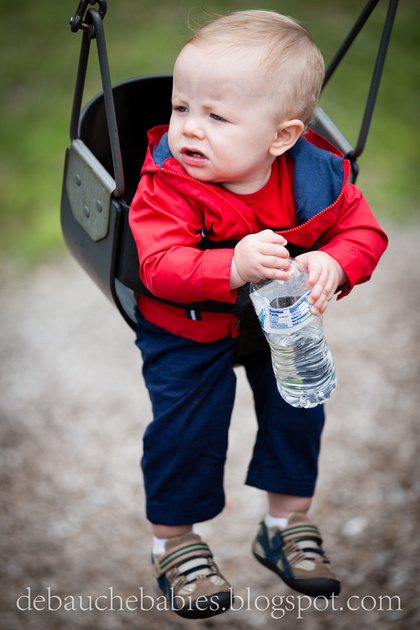 Maddy, trying to get her bearings by constantly staring at the ground. She didn't cry though.
Aunt Mary, making the girls laugh
Todd, Carolee, and Kristin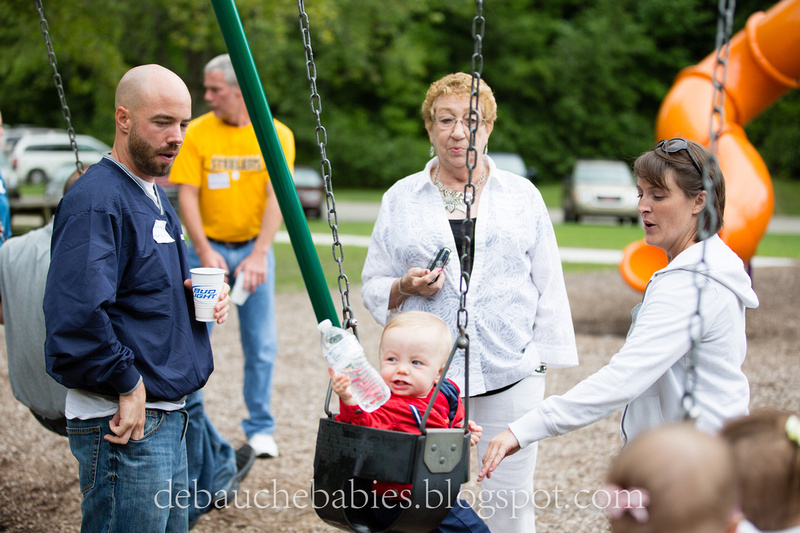 Colleen
Chase
Kylie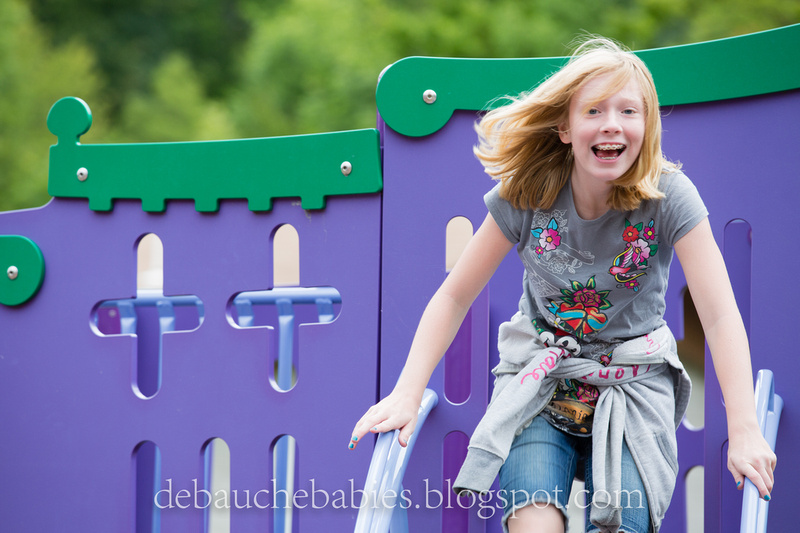 Kiel and Maddy sharing a laugh
Kyle, Shannon, Colleen, and Mike
Ashleigh and McKenna watching as Layla runs around for yet another turn on the slide
Kiel and Maddy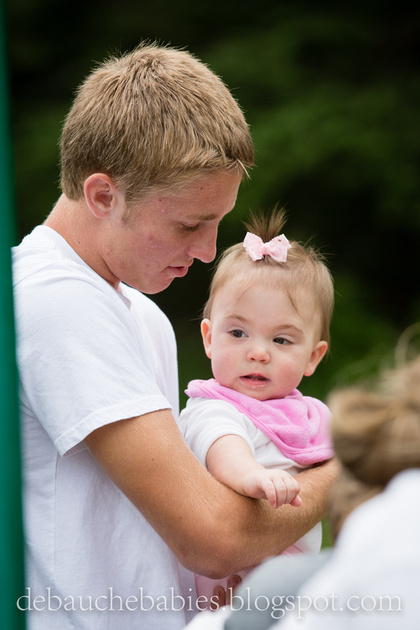 Todd, Carolee, Mary (back), Kristin, Brigid, Kelsie, Meghan, and Kiel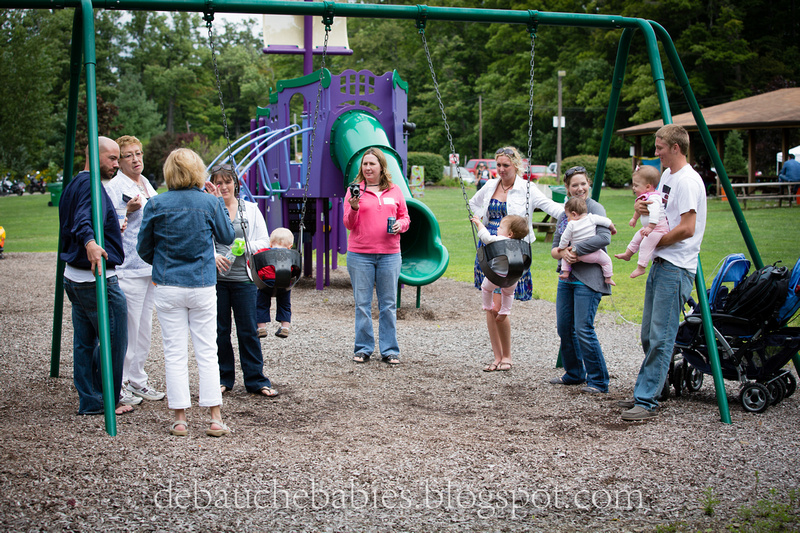 Scott and Chris
Logan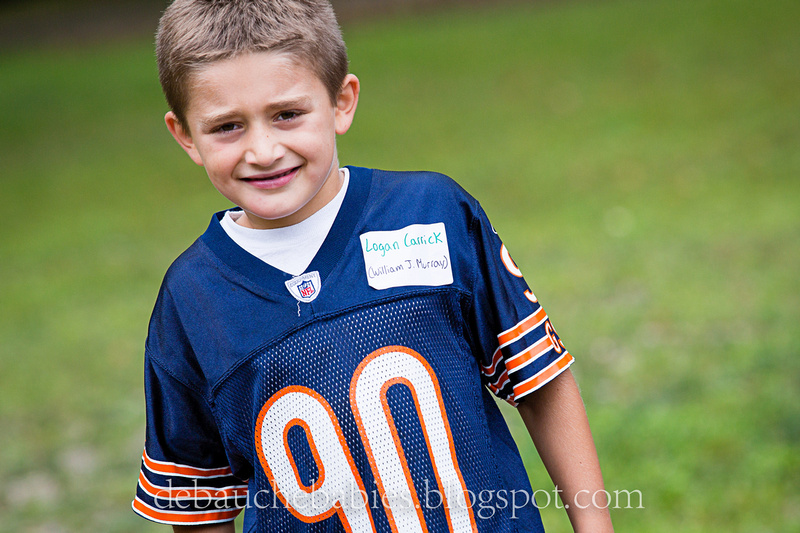 Marcela, Leisl, and Ashleigh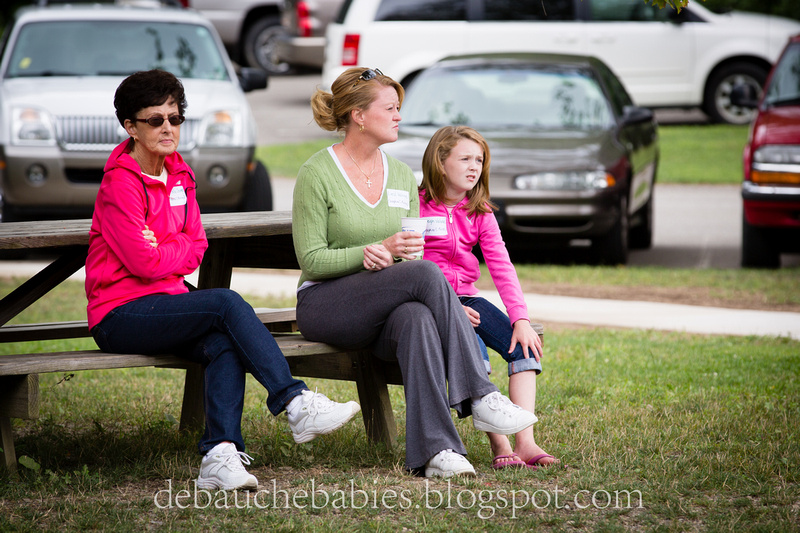 Carson, scaring Logan and Chase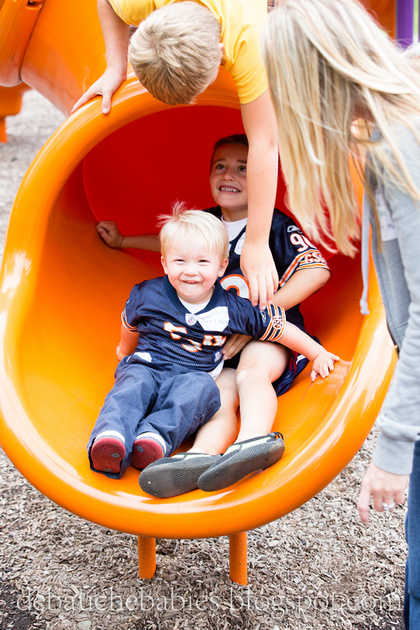 McKenna and Ashleigh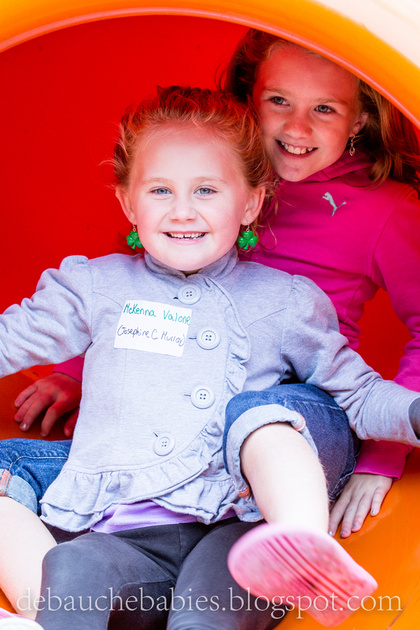 Kristin pushing Layla
Carson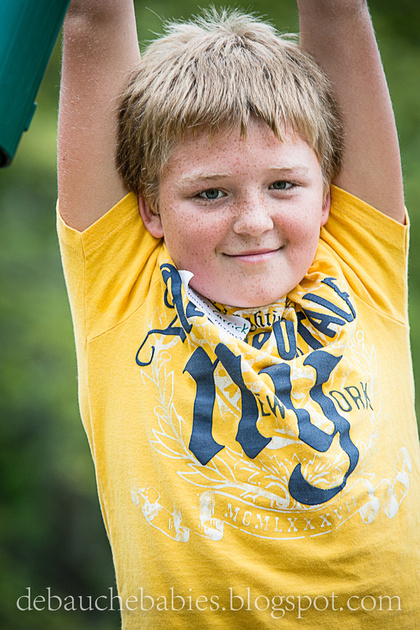 Todd
Charlie, JP, and Logan
Charlie and Brian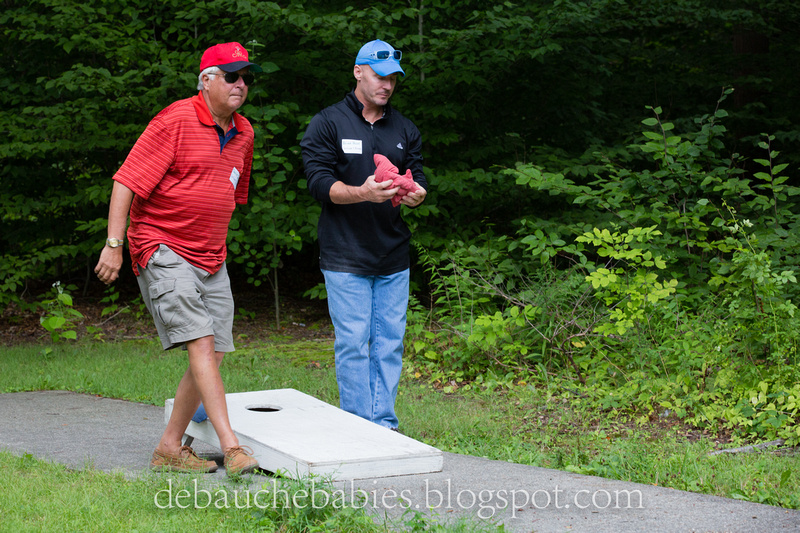 Julie, JP, Logan (in back), Chase (in front)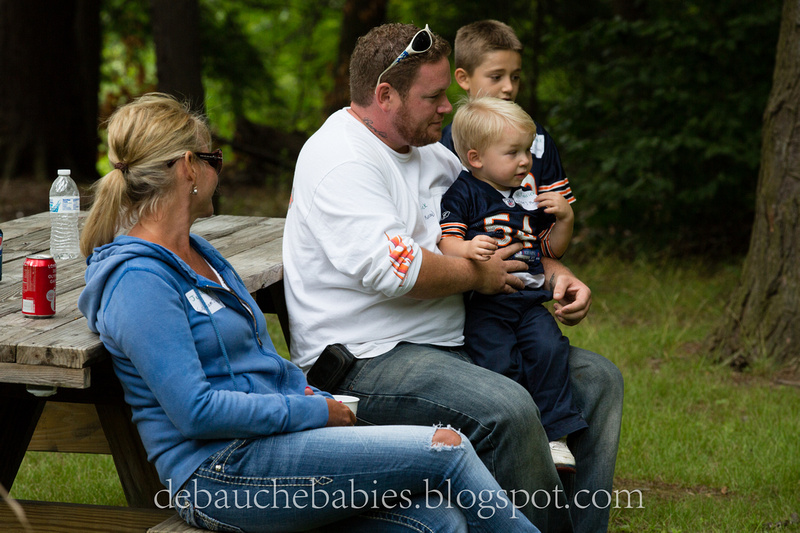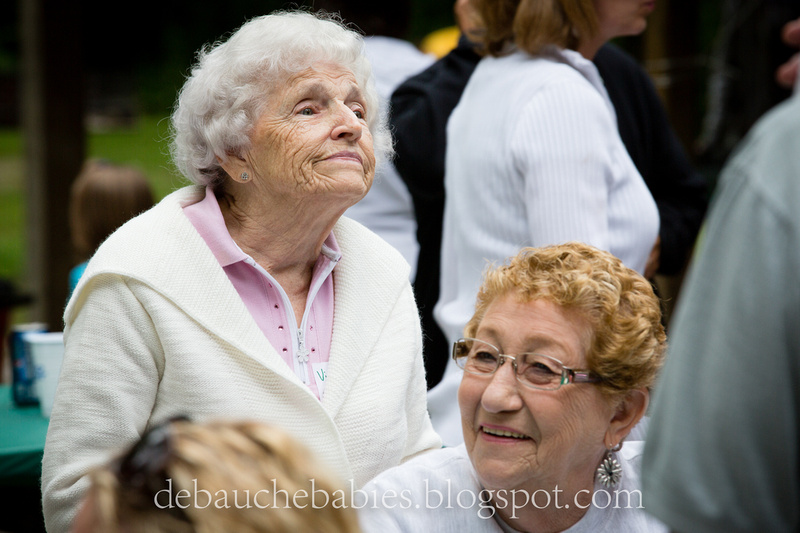 Julie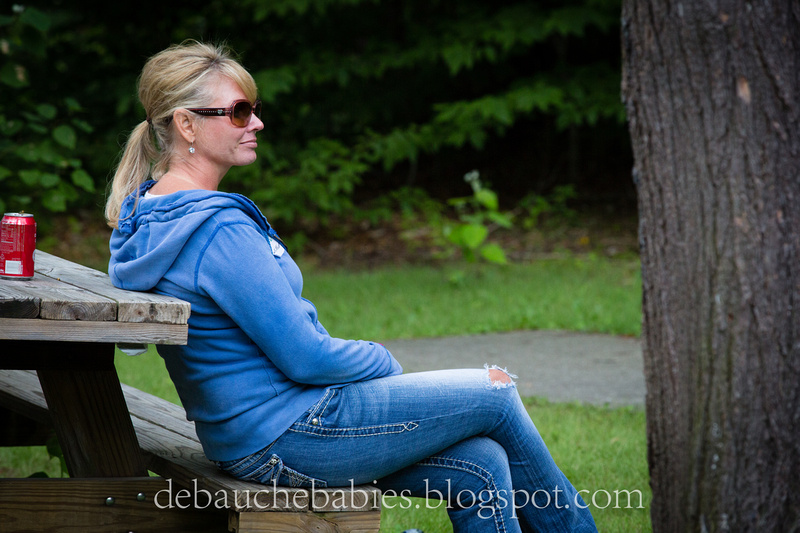 Mark
BJ
Buddy and Don
Susan
Bill
The group decided to have a water balloon tossing competition, in the rain I might add! Great photo opportunities abound!
McKenna
Connie
Shawn
Logan
Shawn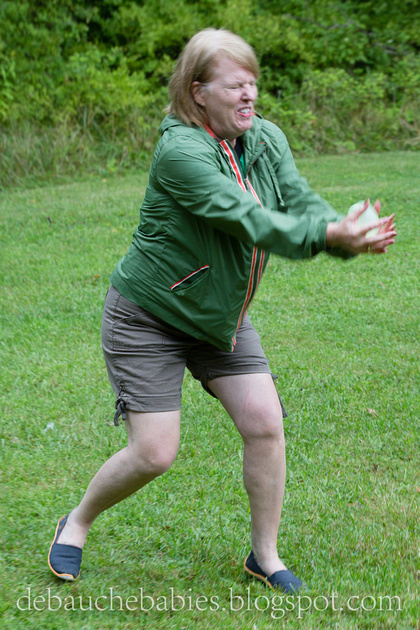 Connie
Kylie
Layla and Kristin
Brigid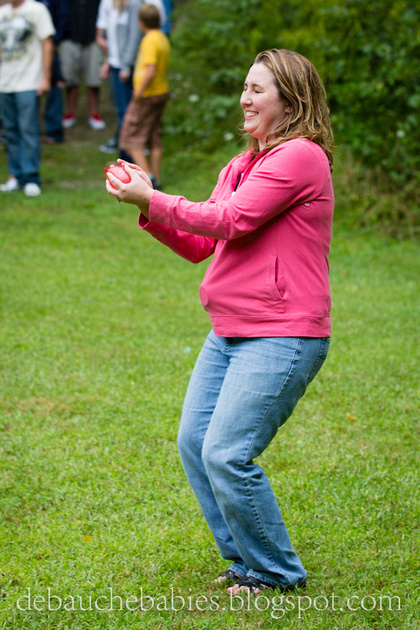 Shannon
Leisl, making the balloon levitate!
Shannon
Ashleigh and Leisl, celebrating the win
Winning wasn't enough, they wanted to go for distance. Overachievers :)