No long post tonight, just wanted to share some memories of recent visitors. It takes a lot of courage to come in to a house full of triplets, but for the few that do, the memories are oh so rewarding, with the biggest reward being that you'll probably end up on this blog :)
Felicia (left), our friend Melissa's daughter, is heading back to school, but not before having helped us out for almost the entire summer! Corrine, her friend, is stepping up to help.
My mom (aka "nana"), came to see us when Meg was away for the weekend. She lives in Oregon, so every minute with the girls is special.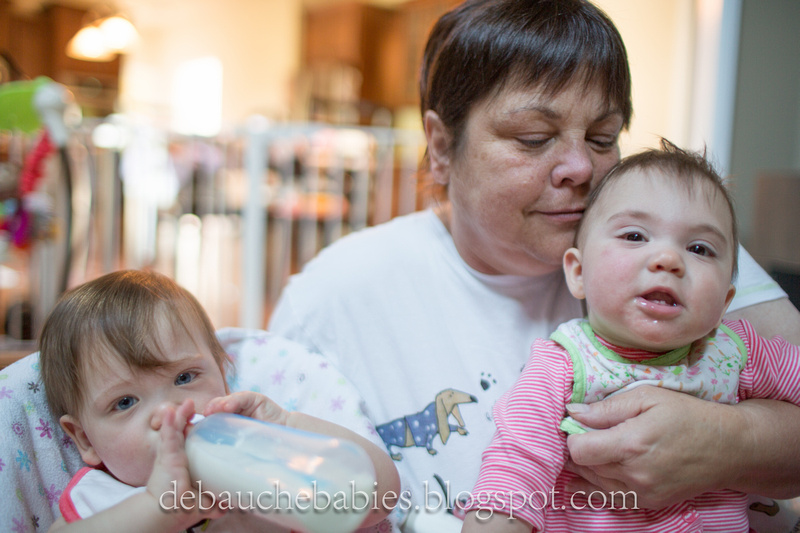 A few weeks earlier, my dad was in town. He's not much of "facetimer" or "skyper," so he thoroughly enjoyed spending time with his granddaughters.
Grandpa and Sophie, deep in conversation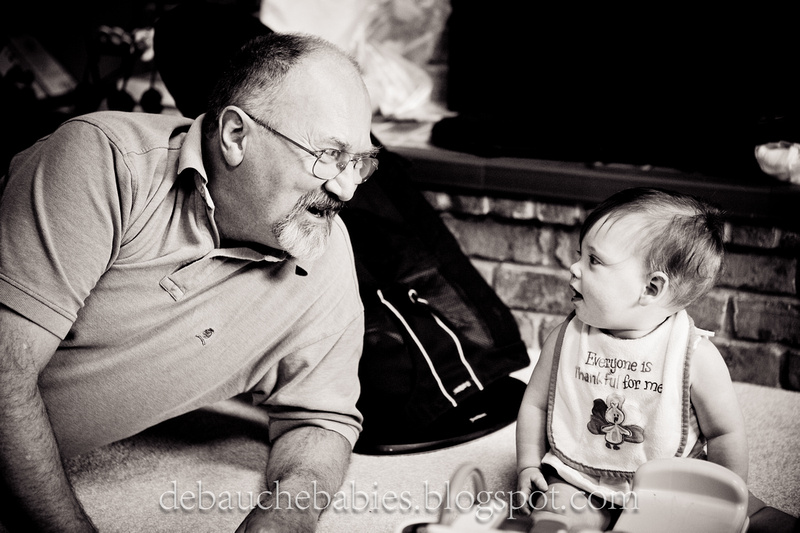 "Who is this guy?"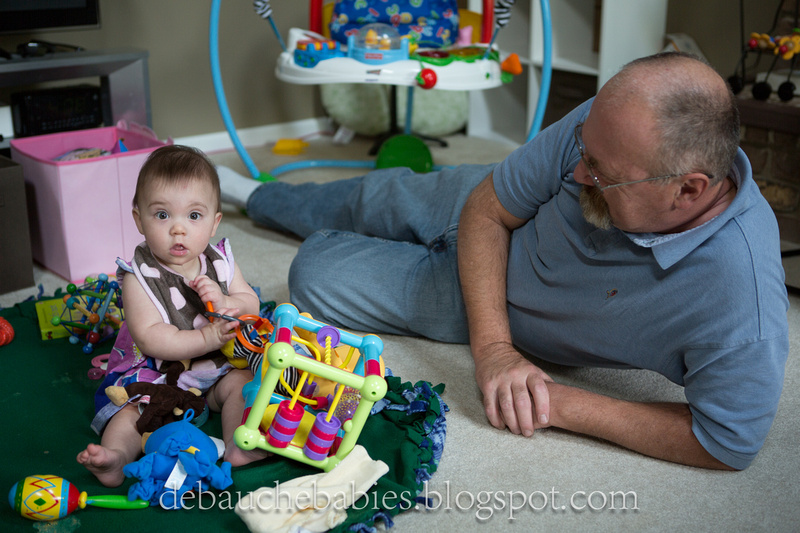 "Oh wait, it's grandpa. Life is good."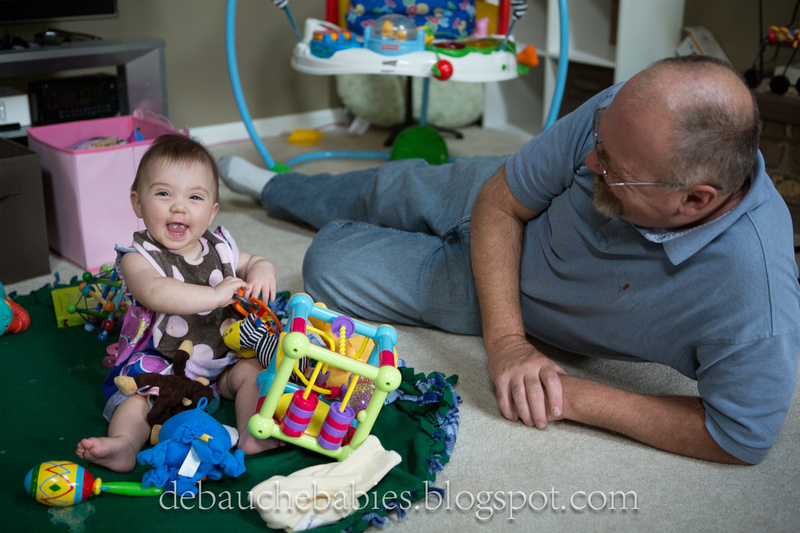 Sophie, figuring out how to get in to the bins. She does this regularly now, but this was a couple of months ago.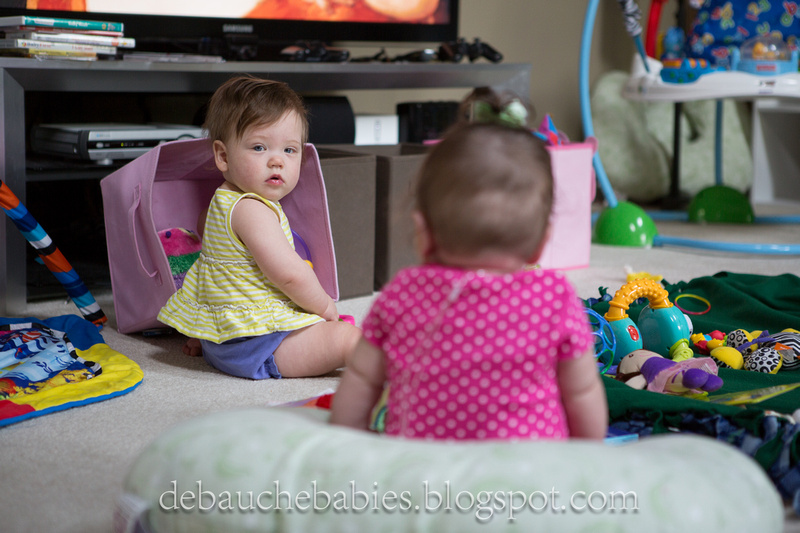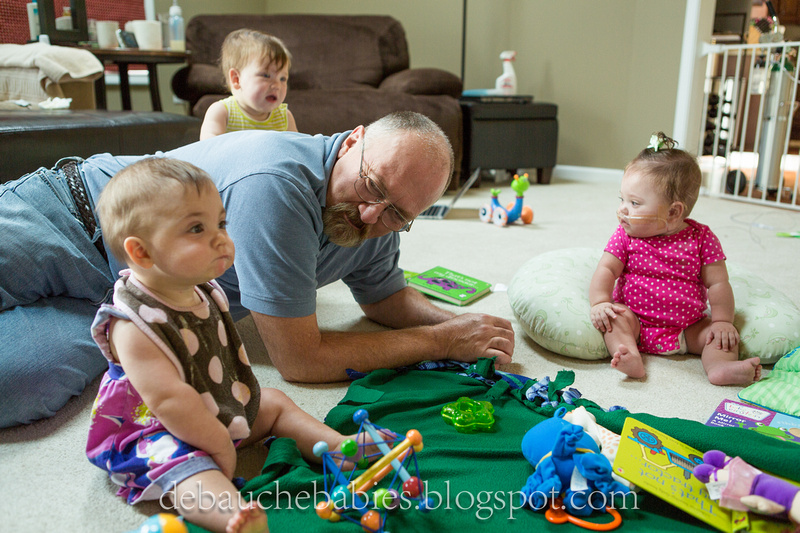 Our friend, Kristi, stopped by for a few days. She left her husband and her own girls back in VA to come meet our little ladies.
Typically, I only show the "best" images when I post, which usually come as the result of whittling down a large amount of photos to just a few. Every once in a while, the discards are just as good as the winners and it's worth showing how many "bad" images you have to take sometimes to get one "good" one.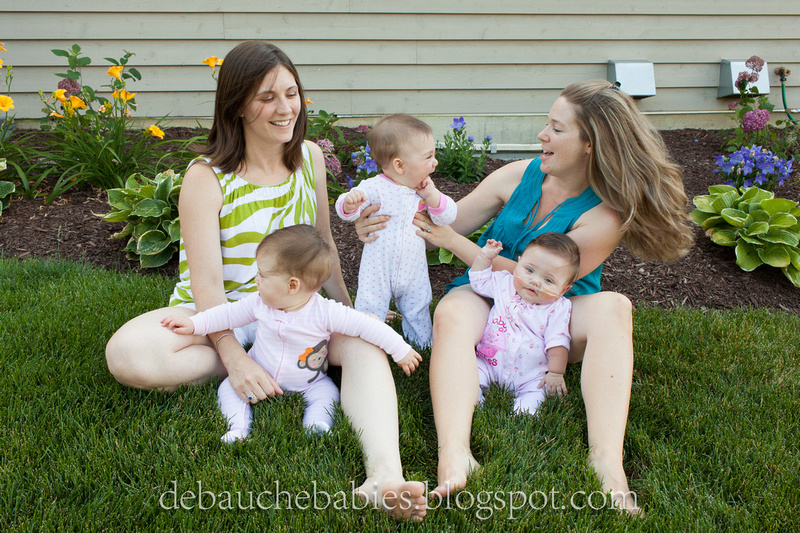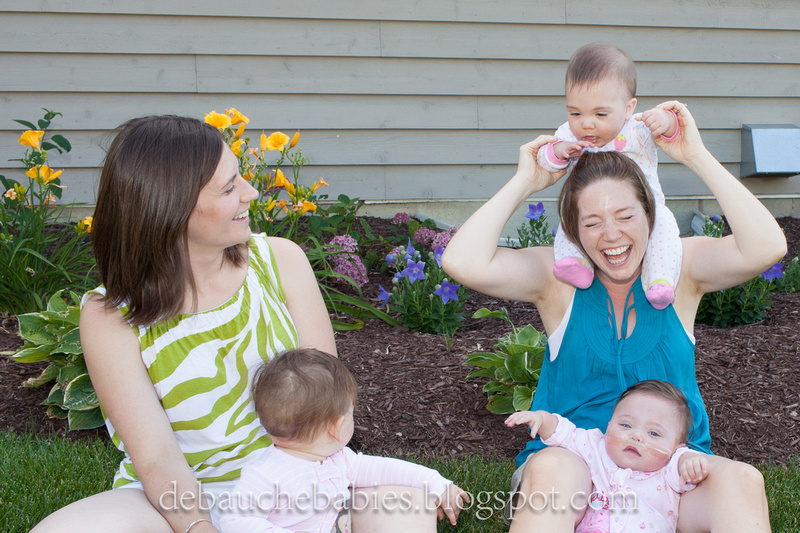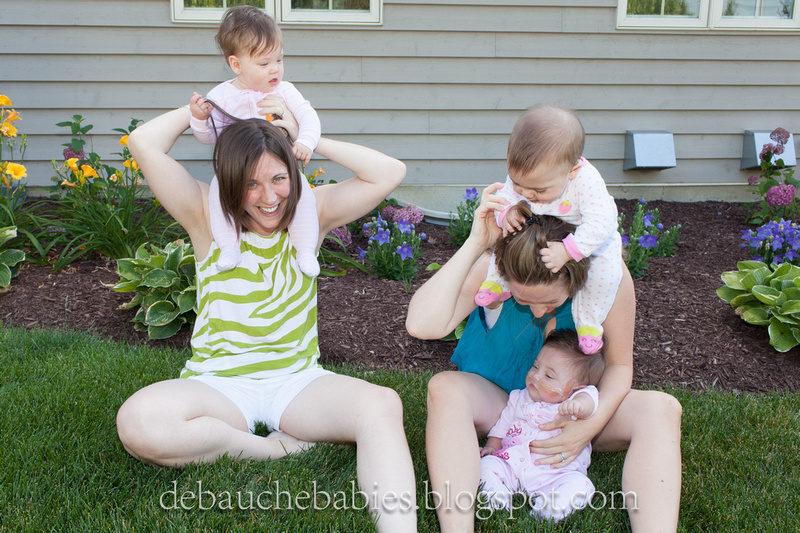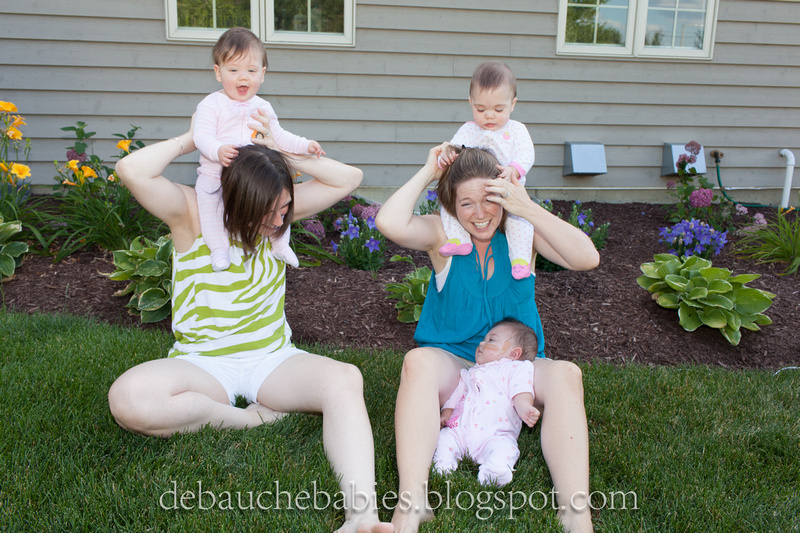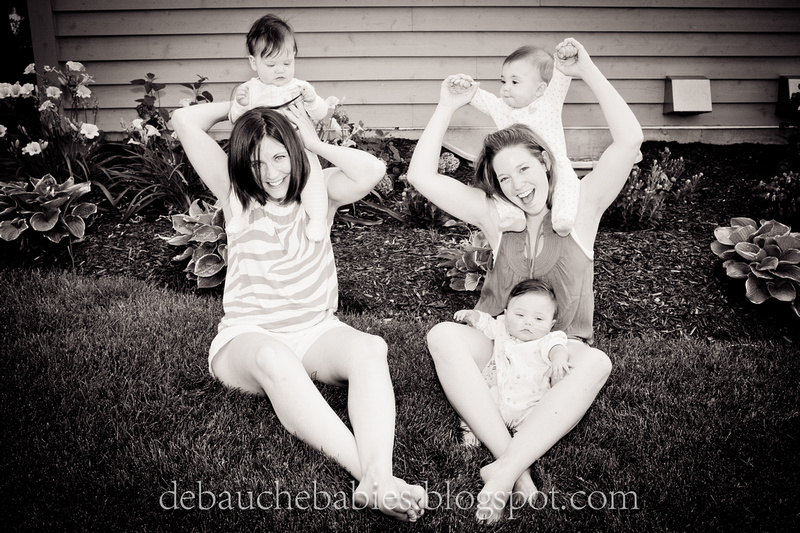 Let's go way back to last summer. When Meg wrapped up school and moved to Illinois, we took a "Marvelous Multiples" class at the hospital to help prepare for our girls. While taking the class, we met Rachael and her husband, Gib. A few weeks after our girls were born, we ran in to them in the NICU, as they gave birth to their two girls, Brynn and Anya. Well, after waiting out RSV season, another surgery, and just overall busyness, Rachael brought her girls over for a playdate.
Brynn was loving the camera. I think she would've eaten it if I would have let her.
Brynn and Sophie
Maddy, Brynn, Izzy, and Sophie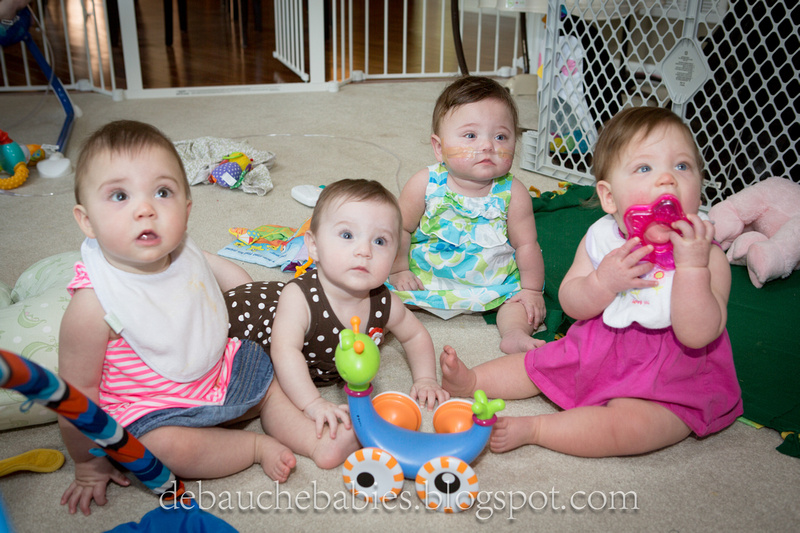 After Anya woke up from her catnap, we took all of the girls for a walk.
Anya and Brynn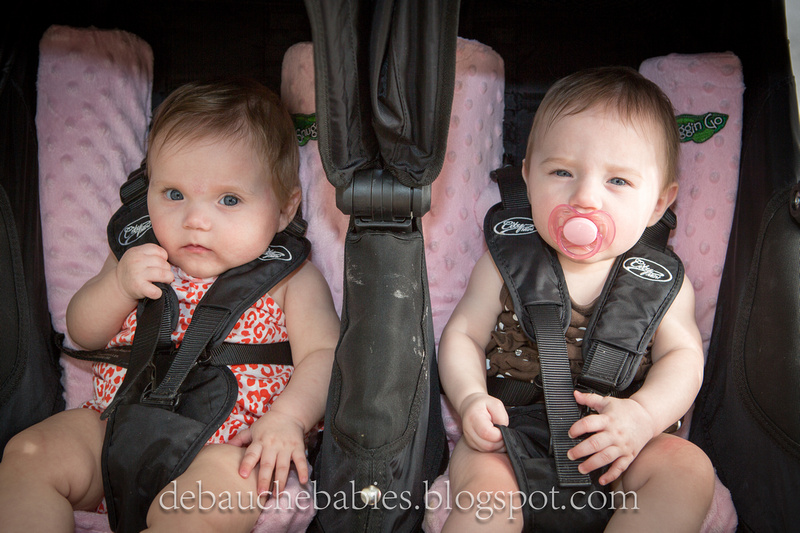 That's a lot of ladies!