I'm not sure if we're the norm or if we're unique in deciding to dress the girls in sleepers most days. Actually, "dressing" them would insinuate that there's actually some forethought that's put in to what they're going to wear each day. Our process is much more simple. Basically, when someone remembers to change the girls clothes that day, we walk in to the
play
storage room next to the family room and grab what looks like it will fit on to the respective girl. Don't worry, the girls get their clothes changed every day. Though, usually, we try to wait for someone to poop out of their diaper and make a mess of their clothes. There's no reason to change clothes twice in the same day is there? Well, it inevitably happens and the girls get, guess what...another sleeper.
It has become the uniform du jour in our house. It comes in zipper and button flavors. It eliminates the need to wear socks whose sole purpose is to fall off five minutes after you put them on. It also keeps the babes slightly warmer than their adult counterparts, which I've been told is more comforting.
It also makes their parents look lazy and like they've been kept in bed all day.
Enter
big
bigger girls clothes. They're not BIG yet, just bigger than the day before. I think Meg and the nanny had some fun knocking off the dust from the myriad of clothes we've gathered that they'll probably never get a chance to wear. Well, it was their day to be "bigger" girls. I'm not sure what they thought about it. Take a look for yourselves and see if their faces give anything away.
Sophia, almost in shock that she's not wearing a sleeper
.
"Whaaaaaaat is going on here?"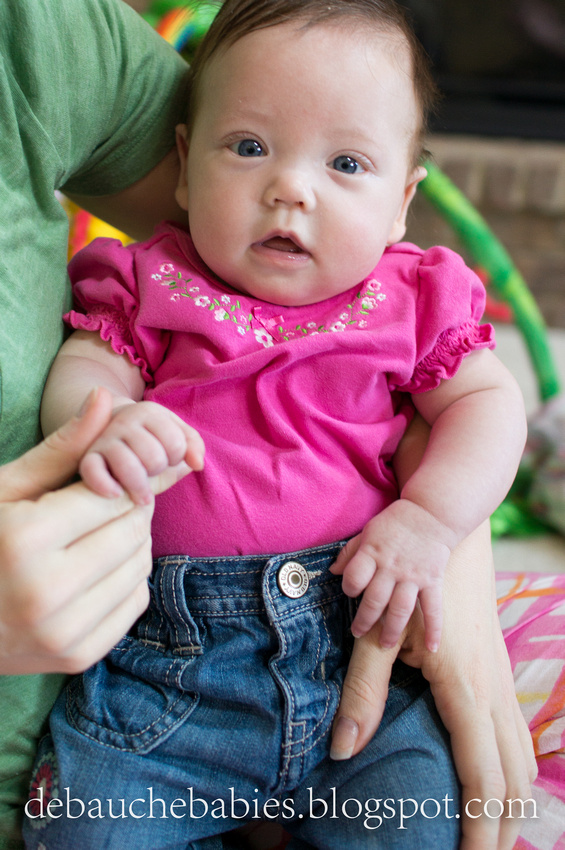 Is it just me or is Izzy thinking to herself, "C'mon mom. Why did you dress me up like a teacher?"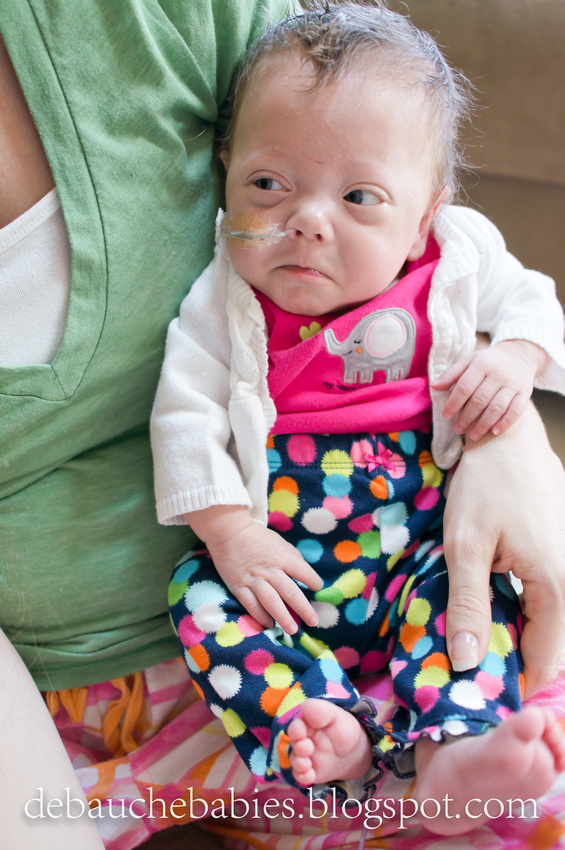 Maddy, getting ready for her first hoedown
.
All she needs is a piece of straw hanging out the side of her mouth.